Disclosure: Some of the links in the post below are affiliate links provided for your convenience. This means that if you purchase something through one of these links, I get a small commission at no added cost to you.
Note: Updated with ideas you can use while in quarantine.
One of my all-time favorite books is The Shell Seekers by Rosamunde Pilcher. In it, there is a line that has always stuck with me. A woman is speaking to her mother on the phone and as she is about to sign off, she says "Cherish yourself."
I've always loved that thought. Yet, I find that most people don't take the time to give themselves the love they deserve. Sometimes we even complicate the idea of self care. In fact, because of it, self care often gets a bad rap. That's why I've put together this list of 101 Ways to Take Care of Yourself.
100+ Ways to Take Care of Yourself
Some of these ideas were ones I gathered from a variety of health care professionals after my car accident. Others were cultivated in workshops I facilitated for other teachers where we would discuss, share, and practise ideas for personal wellness.
There is a wide variety of ideas here. Some of them require more time than others. Some cost money, some are free. And some are so simple, you might not have even realized that it IS self care. Sift through them and find the ones that speak to you and fit your lifestyle.
And remember, self care doesn't mean you have to lock yourself away for an hour and give yourself a mani-pedi (personally, there are some days when that just sounds like more work to me!). Something as simple as giving yourself the grace to do something imperfectly is self care too!
PICK AND CHOOSE THE IDEAS THAT WORK FOR YOU
1) Say no. Don't take on anything new unless you a) have time and b) really really love the idea of doing it. Otherwise say no and remember the expression – "no is a complete answer". Now, use the time you would have spent on this project for yourself.
2) Call/Skype/Facetime a friend. This is only a good idea if this person will energize you and brighten your day. Avoid those who leave you feeling drained. This is such a great option, especially now. Keep in touch with those you can't currently see in person!
3) Send a text, Marco Polo, WhatsApp, or other message to let someone know you're thinking of them. Reaching out to nurture loved ones can be very fulfilling. Just keep it short and sweet. You don't want to add another overwhelming task to your life. I often just send a message saying "Thinking about you!" or "Praying for you!" It takes mere seconds and is uplifting for both you and the recipient.
4) Meet a friend for coffee, tea, lunch, or ice cream. Okay, so right now this needs to be done virtually but hey, why not? Sit down over coffee and video chat your bestie.
5) Get a massage. – I know it's not the same but if your massage therapist is closed right now, you can still use a self massage technique or ask someone else in your home to give you one. Even just a 5 minute neck rub can help work out some of the kinks.
6) See a chiropractor for an adjustment. Sigh. This one might just have to wait for a little while.
7) Simply focus on your breathing for 5 minutes. SLOW it down and just listen to your breath.
8) Go to the movies. Can't go right now? Purchase or rent a digital copy and have movie night at home.
9) Enjoy some silence. As an introvert, currently on my 48th day of being in my house with my family (2 of whom are usually gone most of the day Monday through Friday), it's sometimes the lack of quiet that has me undone.
Go out in your backyard for a few minutes alone and relish the peace and quiet. Not possible? Invest in a pair of noise cancelling headphones and put them on for a bit.
10) Go to an art museum. Find a piece of art that resonates with you and spend some time with it. You don't have to try to analyze it. Just sit with it, look at it, and enjoy it. Here are 12 famous museums offering virtual tours.
Eat Pray Love
Under the Tuscan Sun
Sabrina (1954)
The Notebook
P.S. I Love You (2007)
Me Before You
Mamma Mia! 2-Movie Collection
Pride & Prejudice
Miss Congeniality
Letters To Juliet
TAKE SOME TIME FOR YOURSELF TODAY
11) Take a bath. Add some Epsom salts to it. It is thought that this can help to reduce stress and tension in your joints and muscles. This hasn't been proven but it can feel incredibly relaxing anyway.
12) If you have a little more time, extend focusing on your breathing into 15 minutes of meditation. Not sure how to meditate or think you can't? This post might help.
13) Read a book. Or just a page or a chapter. Or, give your eyes a rest and listen to an audio book.
14) Join a book club. You can even find some online! Or start your own with your friends. My mom and sister belong to one and they've started meeting via Zoom (or something like Zoom) to continue even while in self-isolation.
15) Go for a walk – use this for some alone time or if you'd rather, walk with a friend so you can get some exercise and socializing in at the same time! Obviously, right now we're being asked to stick with only the people we live with but I've seen some people bring their friends along via video chat.
16) Do some yoga. Some cities (like mine) even have classes available on a drop-in basis. There are LOTS of yoga studios doing online yoga classes right now too.
17) Instead of reaching for that daily cup of coffee, treat yourself to a hot chocolate. Make it extra decadent with some whipped cream or mini marshmallows. Or how about trying the newest craze – Dalgona coffee!
18) Or try a new flavor of tea. Pick up a pretty china cup and saucer at a flea market to turn a simple cup of tea into a special occasion. I know it's lots of fun to browse those flea markets but for now, you could browse some online shops. I've seen a few local stores (even secondhand shops) going online with their products for curbside pickup or delivery.
19) Find a pretty vintage apron to wear while cleaning. Yes the housework needs to be done but adding something special to the experience can make it more of a treat.
20) Hire a housekeeper. You may not be able to afford one on a regular basis but save up and treat yourself to a house cleaning once in a while. This can be a huge help during the holidays or other busy times of the year. Let me tell you – this is high on my list for post-quarantine!
TRY SOMETHING NEW
21) Meal plan. No, I'm not kidding. A few minutes of planning your meals for the week can save you much more time, money, and aggravation. No more staring at the open fridge wondering what to do about dinner. It's one less decision you have to make on a daily basis.
22) Treat yourself to flowers. Or a new houseplant. Look for plants that are low maintenance (succulents are often a good choice). Bringing something living into your home can remind you of that nature connection that we often lose in our day to day lives. There are some garden centers in my city that are doing delivery and curbside pickup right now so you can still get out there and dig your hands in the dirt.
23) Pray. If you aren't a praying person, just talking out loud about any issues currently weighing on you can make it easier to release and find a solution for them.
24) Close your eyes and visualize yourself in your happy place.
25) Pet your dog or cat (or other furry friend).
26) Cuddle your child.
27) Rock a baby.
28) Hug your significant other.
Genteele Sherpa Throw Blanket Super Soft Reversible Ultra Luxurious Plush Blanket (50 inches x 60 inches, Gray)
Sunbeam Heated Blanket | 10 Heat Settings, Quilted Fleece, Seashell Beige, Twin – BSF9GTS-R757-13A00
LUNA Adult Weighted Blanket | 15 lbs – 48×72 – Full Size Bed | 100% Oeko-Tex Certified Cooling Cotton & Premium Glass Beads | Designed in USA | Heavy Cool Weight for Hot & Cold Sleepers | Light Blue
29) Find a blanket that makes you feel incredibly cozy. I have one that is the softest thing I've ever felt. When I get stressed, just being wrapped up in it can be incredibly relaxing. Stroking the soft fabric of the blanket is similar to using a worry stone too. I've heard of several people investing in weighted blankets to help them sleep better during this pandemic.
30) Get a meaningful piece of clothing. I love the character Baloo from Jungle Book so my mom taught herself how to knit and made me a cardigan with Baloo on the back. I would wear it and think of her. Then, when my daughter went off to university, she asked to take the sweater with her as a way of warding off homesickness.
You might find an article of clothing that reminds you of a special time in your life (something from the university you went to?), something that you just feel really comfortable in (an old bathrobe?), or even something that just makes you feel really attractive and sexy. Or strong and powerful. Even a pair of socks can do the trick.
SELF CARE ISN'T SELFISH
31) Do a devotional or Bible study. Again, there are many you can find online. Or find a self-help book and begin working your way through it. My church has taken their Bible studies online and I have a friend who's offering a weekly study via Zoom.
32) Turn on some music and dance it out.
33) Sit down and savor something delicious. A bowl of berries? A bite-sized piece of dark chocolate? One teaspoon of buttercream frosting.
34) Drink some water. And then, if you can, drink some more. Staying well hydrated can have nearly magical effects.
35) Get out in nature – even just your own backyard. Even when the weather is bad, I just open my door and breathe in the fresh air for a moment. It works wonders!
36) Garden. If you're not much of a gardener, like me, simply dig in the dirt for a while or pull a few weeds. Again, many have taken this online with curbside pickup or delivery so you can still garden! The fresh air will feel good.
37) Finger paint.
38) Make something out of clay – or just play with it without making anything at all. You can even just use play dough.
39) Bake some bread. Out of anything you can bake, I find the whole process of kneading very relaxing.
40) Read some motivational quotes. Just search online and read through a few. Print out and hang up any that you found particularly meaningful.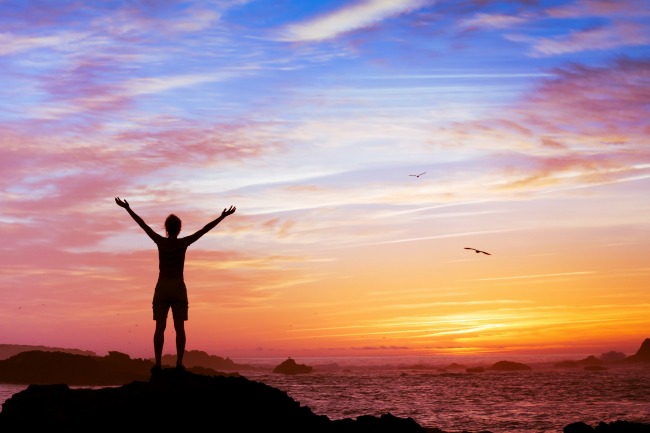 FORM A NEW HABIT
41) Sing.
42) Take a nap. Personally, cat naps simply don't work for me because I just don't fall asleep very quickly. But even just lying down and resting for 15 minutes can make a world of difference.
43) Name your day. This idea comes from my friend Summer. Each day she names her day, choosing a word that she would like to hold onto and embrace for the day. It's kind of like the idea of choosing your word of the year but on a smaller scale.
44) Use positive affirmations. Look in the mirror, say your affirmation aloud, and BELIEVE it.
Vermont Christmas Company Evening in Paris Jigsaw Puzzle 1000 Piece
Castorland Wawel Castle by Night, Poland Puzzle (1000 Piece)
Vermont Christmas Company Venetian Waterway Jigsaw Puzzle 1000 Piece
45) Work on a jigsaw puzzle.
46) Do a crossword puzzle, word search, or Sudoku.
47) Play a board game with your family. My friend Darcy has some GREAT board game recommendations! Apparently, my sister's family has been playing games via House Party lately.
48) Play an online game on your own like Words with Friends or Candy Crush.
49) Play a video game.
50) Keep healthy snacks on hand. Go ahead and buy those veggies that are already cut up for you if it means that you will be able to just grab them and munch on a nutritious snack no matter how busy you are.
FIND A WAY TO QUIET THE NOISE IN YOUR MIND
51) Move. If you can't actually go for a walk, just walk through your house. Make an extra effort to go the long way. Heading to the kitchen for more coffee? Walk up and down a flight of stairs first. Going to the mailbox to get your mail? Do 10 jumping jacks first.
52) You probably spend a lot of time sitting. Set a timer on your phone and every hour, stand up and stretch it out. Better yet, invest in a standing desk, treadmill desk, or even just an exercise ball to sit on in place of a regular desk chair.
TIJN Blue Light Blocking Glasses Square Nerd Eyeglasses Frame Anti Blue Ray Computer Game Glasses (Pink)
53) Speaking of spending a lot of time sitting, much of it is likely while staring at a computer or other electronic device. Your eyes also need periodic breaks from that. When your alarm goes off reminding you to stretch, take that opportunity to look away from the screen. Focus your eyes on something in the distance. Close them for a few moments and let them rest. You might consider investing in a pair of blue light blocking glasses too!
54) Try drumming. Don't have a drum? Try just drumming on the table or an old coffee can. I'm serious. The rhythmic movement and sound can help.
55) Write down your blessings in a gratitude journal.
56) Watch the sunset (or sunrise).
57) Anoint yourself with holy water or holy oil. If this doesn't fit in with your spiritual beliefs, simple take a few moments to splash some water on your face. Feel how refreshing and cleansing that is! Our churches are currently closed but there are religious stores online offering delivery of these items.
58) Light a candle or a fire in the fireplace and simply take a few minutes to look at the flames.
Ultimate Aromatherapy Diffuser & Essential Oil Set – Ultrasonic Diffuser & Top 10 Essential Oils – 300ml Diffuser with 4 Timer & 7 Ambient Light Settings – Therapeutic Grade Essential Oils – Lavender
59) Diffuse some essential oils. I love lavender for something peaceful and calming and citrus scents to reenergize.
60) Give yourself a facial, manicure, or pedicure. Not enough time for that? Just put on some hand cream. Take a few minutes to really savor it and give yourself a gentle hand massage as you apply it.
RELEASE SOMETHING THAT NO LONGER WORKS FOR YOU
61) Go and have a facial, manicure, or pedicure. Okay, personally, this is a little too much close contact for me right now so I'll be giving myself these – or asking a family member to!
62) Go to the beach or head down to the lake. Go fishing if that's your thing. Skip stones on the water. I've heard that in most places around us, these are the types of places they're planning to reopen first. Just practice social distancing and you can still get out and enjoy the nice weather.
63) No bodies of water nearby? Go someplace where there's a water feature – a big fountain or something like that. Just sit and breathe and listen to the sound of the water. You can order your own mini home water feature too (they make ones meant to go on your desk)!
64) Take your sketchbook outside and do some quick sketches of what you see. Or simply take it to another room in your house and focus in on a particular item or vignette. Don't worry about how good your sketch is. The act of focusing in on the details so that you can sketch them can be enlightening.
65) Browse a magazine or Pinterest.
66) Sign up for a class. Gourmet cooking? Learning Italian? Pick something you've always wanted to do and indulge yourself. There are SO many to choose from online right now.
67) Listen to a podcast. Try one about something that really interests you. Try one about something that is new to you.
68) Spend some time planning a vacation or staycation.
69) Join a fantasy sports league.
70) Take your dog for a walk.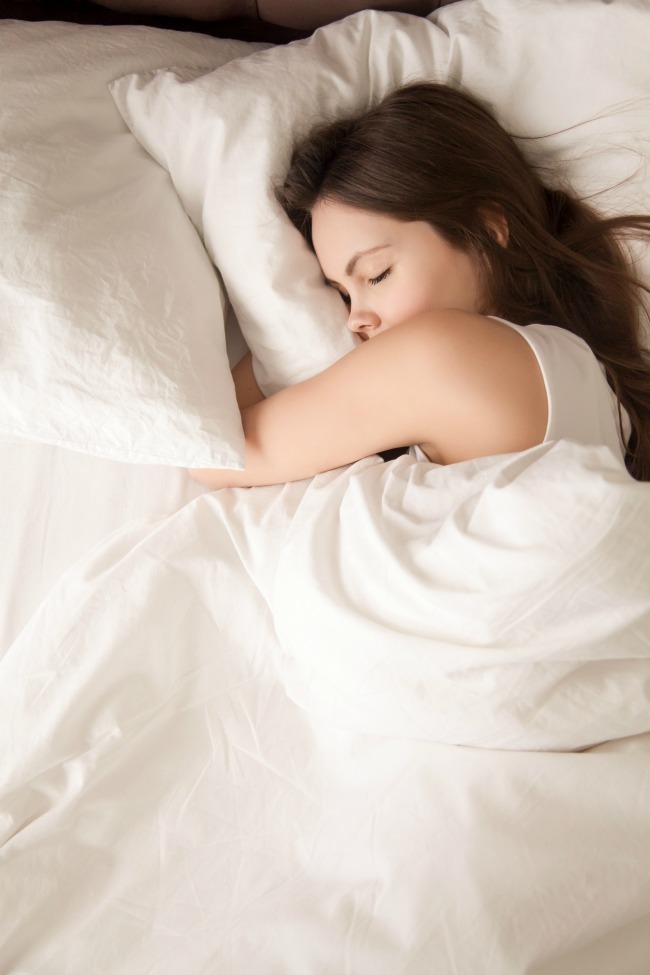 DON'T OVERTHINK THIS – SELF CARE SHOULDN'T BE COMPLICATED
71) Go for a bike ride.
72) Go sit at an outdoor cafe and do some people watching. Again, this one might have to wait for a while but I have heard of some that will reopen with physical distancing in place and a requirement for servers to wear masks. I'll personally be putting this off for a while longer and using the next suggestion instead.
73) Take your lunch in the backyard for a mini picnic.
74) Head outside after dark and spend a little time stargazing.
75) Take a full day of Sabbath. Unplug and bask in the peace. (You don't have to be religious to enjoy a day of sabbath!)
76) Laugh. Silly animal videos, sitcoms, funny movies – pick the one you can fit into your schedule. I also highly recommend playing with a baby or small child. Their laughs are infectious.
Adult Cute Plush Animal Paw Slippers Fuzzy Warm House Shoes Green L
HALLUCI Women's Cozy Fleece Memory Foam House Trick Treat Halloween Slippers (9-10 M US, Wicky Shark)
Classic Bunny Slippers Cute Plush Animal Rabbit Slippers Grey
Women's Unicorn Sleeping Apparel, Union Suit Pajamas, Unicorn Slippers for Women (Rainbow Unicorn Slippers, 9/10)
RockDove Women's Original Two-Tone Memory Foam Slipper, Size 7-8 US Women, Gray/Pink
Snoozies Women's Ballerina Metallic Shine Red Sequin Slippers-Medium (7-8)
77) Buy yourself a pair of slippers. Pick ones that really feel cozy. Look for an exceptionally pretty pair or choose something that speaks to your silly side. Make a habit of changing into your slippers (think Mister Rogers) when you enter your house. Besides making your feet feel all warm and comfy, the act will signify that you are home and can let go of some of the stress of the outside world.
Hamilton Beach 33861 Programmable Slow Cooker, 6 Quart, Dual Digital Timer, Stainless Steel
78) Use your slow cooker. Pop some food into the slow cooker in the morning and you won't have to worry about dinner the rest of the day. Better yet, take an afternoon to prep some simple dump dinners for the freezer. Thaw in the fridge overnight and then add to the slow cooker in the morning.
79) Order in. There's no shame in ordering takeout for dinner now and then. You might even want to add it to your weekly meal plan! Take the pressure off of cooking and cleaning and doing dishes for one night.
80) Take part in a favourite hobby. Or take up a new one. Paper quilling is one that's easy to work on in stages – just a little at a time and then put away until next time. You could learn a new language, organize your photos and memorabilia, play darts, or choose from hundreds of other pastimes.
MAKE ONE SMALL CHANGE AT A TIME
81) Yell. Let it go with a big scream (you might want to get in your car or go somewhere else private to do this. You could scare your family!).
82) Write a letter. Release all the pent up emotions you have. Get it all out on paper. Then burn it. Let those feelings float away as it burns.
83) Unplug. Take a break from all technology. A weekend is fantastic but if you can't do that, even just half an hour can refresh your mind. Make a habit to unplug every day – even better, shut down all technology at least an hour before bedtime for a more restful night's sleep.
84) Write a poem. Make it rhyming or free-verse. Share it with someone special or keep it to yourself. Expressing your feelings in verse can help clear your mind.
Wake Up Light Alarm Clock – Light Alarm Clock with Sunrise/Sunset Simulation Dual Alarms and Snooze Function, 7 Colors Atmosphere Lamp, 7 Natural Sounds and FM Radio, Ideal for Gift
85) Take the time to wake up slowly. The act of hitting snooze over and over again can raise your cortisol levels and make you feel stressed out. Give yourself time to stretch, to pray, to meditate, to envision the day you want to have. A little extra time to breathe and embrace the new day (instead of fighting with it) is a game-changer!
86) Put yourself on a schedule. Setting up routines and schedules can help us feel more in control and get more done. Be sure to include downtime and time for taking care of yourself!
87) Ditch the schedule for the day. Remember those days back in college – or at least back before having kids. Breakfast in bed, old movies, nothing to do but relax! Ahhhhh.
88) Let's talk gut health. As someone who has Crohn's disease, I can assure you that all of those claims that gut health is key to overall health are true. Add more fiber and probiotics to your diet. Pay attention to how you feel after eating certain foods. Add and eliminate those foods as needed.
89) Go see a dietitian. Here in Canada, we are lucky enough to have free access to dietitians at many Loblaws stores. Tell them about all of your challenges when it comes to healthy eating – lack of time, don't like to cook, and so on, and they will give you some great tips for overcoming them! YES! You can still talk to a dietitian online!
90) Get organized. I know, I know. That sounds overwhelming and like it's going to add stress to your life and that doesn't sound much like taking care of yourself, now does it? But for most people, a home that's disorganized is a constant source of aggravation.
I'm not proposing a complete overhaul of your home all at once. Just organize one drawer. Bit by bit you can work away at eliminating the mess. No more wasting time hunting for missing items, no more having to tidy up something before you can even use it (I'm talking to you craft supplies!).
DON'T APOLOGIZE OR FEEL GUILTY FOR TAKING CARE OF YOURSELF
91) ASK. For help. For more money. Ask for what you need. The most successful people know when to delegate and when to reach out for assistance.
92) Go see a therapist. It can be incredibly helpful to have someone objective to talk to. Many therapists are available now online and in fact, in some places, mental health resources are being provided for free.
93) Chew your food. I'm serious! Slow down, focus on what you're eating, and take your time. Most of us inhale our food as quickly as possible so we can get back to other things. For better digestion, chew your food slowly and completely. If you're wanting to lose some weight, this can help you feel fuller faster too!
94) Floss your teeth. Poor dental hygiene has been connected to heart disease.
95) Eliminate the word "should" from your thinking. "Should" brings a whole pile of expectations, disappointments, and yes, even shame with it. Even when it comes to things like eating well or exercising, reframe the way you look at it.
Instead of thinking "I should go for a walk today", think of it as a choice. I choose to go for a walk today. The fresh air feels so good on my skin and in my lungs as I breathe it in. I enjoy seeing all of the scenery around me as I walk through the park. I feel incredibly energized after my walk. Walking will help me live longer and enjoy more time with my family.
96) Keep a positive reinforcement file or scrapbook. I used to do this when I was a teacher and it really helped on those days when everything seemed to be going wrong. When someone sends you a note that makes you feel good, save it.
Jot down compliments you receive. Write down successes. Keep track of those positives and you'll soon begin to see just how much they outweigh the negatives.
97) Eliminate that thing – you know the one. It's been on your to do list for YEARS and you still haven't attended to it. I'm not talking about visiting Spain. You can leave that there as something to dream about.
I'm talking about being honest with yourself about some of those things that just keep nagging away at you and yet, you never get around to doing them. These things either need to be scheduled – FIRMLY scheduled and completed – or deleted. (I just got rid of 20+ craft kits after finally admitting to myself that if I hadn't made them by now, I never would.)
98) Speaking of those things that have been nagging away at you, what's one small item that you can just take care of RIGHT THIS MINUTE? That kitchen drawer that keeps sticking – rub some soap on it and get on with life! Sew that button back onto your favorite shirt (the one lingering in the back of your closet unworn for months now!). Replace the burned out light bulb, put a new shoelace in your sneaker, hang that picture on the wall.
99) Get rid of the clothing that doesn't make you feel good. You're no longer a fan of the color. It doesn't fit you well. You tug at it every time you wear it. You bought it and never wore it.
100) Feel the sun on your skin. No, I'm not suggesting you sunbathe or otherwise put yourself in danger of getting skin cancer. Five to ten minutes of sun not only can give you some much-needed vitamin D, but it just brings about that I'm happy to be alive feeling in your soul!
101) Stand in the superhero pose. Think of Wonder Woman – feet in a wide stance, hands on hips, head held high. Research has shown that just standing in this position can make you feel stronger and more confident.
102) Put together a simple self care kit. Do you have a favorite soup that makes you feel cozy and warm? Put a can of it in your kit. Add your favorite sweet treat. There's a bottled water that I just love but it's pretty pricey. I add that to my self care kit.
A warm wrap, some hot cocoa or chai tea mix, warm cuddly slipper socks, whatever will help bring a little of that feeling of ahhhhhh into your day is a perfect addition to this. Then, when you're having a rough day, grab your wellness kit and turn it around.
103) Create a symbolic separation ritual for the end of your workday – or other transition times that can be stressful for you. Change into more comfortable clothing, light a candle, read a poem or motivational quote, pray, play some music. Choose what works best for you! This is especially important when working from home!
104) Build a regrouping moment into your day. Stop, pause, and reflect on what you've accomplished. Let yourself celebrate what you've managed to get done even if that's just eating breakfast and getting dressed. Now, look over your to do list and make a reasonable game plan for the rest of the day.
You can even turn this into more of a break by fixing yourself a cup of tea and a healthy snack.
105) This one is a bit controversial, but research indicates that swearing can be good for you. I'm not suggesting you cuss someone out. You absolutely need to think about where it's appropriate – or not.
But even just dropping a few naughty words when you're all alone and incredibly frustrated over something can make you feel calmer and stronger. It can release the stress of the moment and let you get on with your day.
Self care doesn't need to be complicated! You can indulge yourself in a spa day, of course, but you can also take care of yourself in small, simple ways. The most important part is to prioritize yourself and recognize that you can accomplish so much more when you're rested and refreshed!