Spring has sprung and Easter is nearly upon us! If you're looking for fun ways to keep the kids busy, these free printable Easter Activity Sheets are just the thing. Most of them are bunny, chick, and egg themed, but there are a few at the end that are religious in nature.
The kids can have so much fun coloring these pictures and working on the activity sheets. If you're working from home at the moment, it might just buy you enough time to get through your next Zoom meeting too!
Put them on display in your windows so anyone going past your home can share in the fun!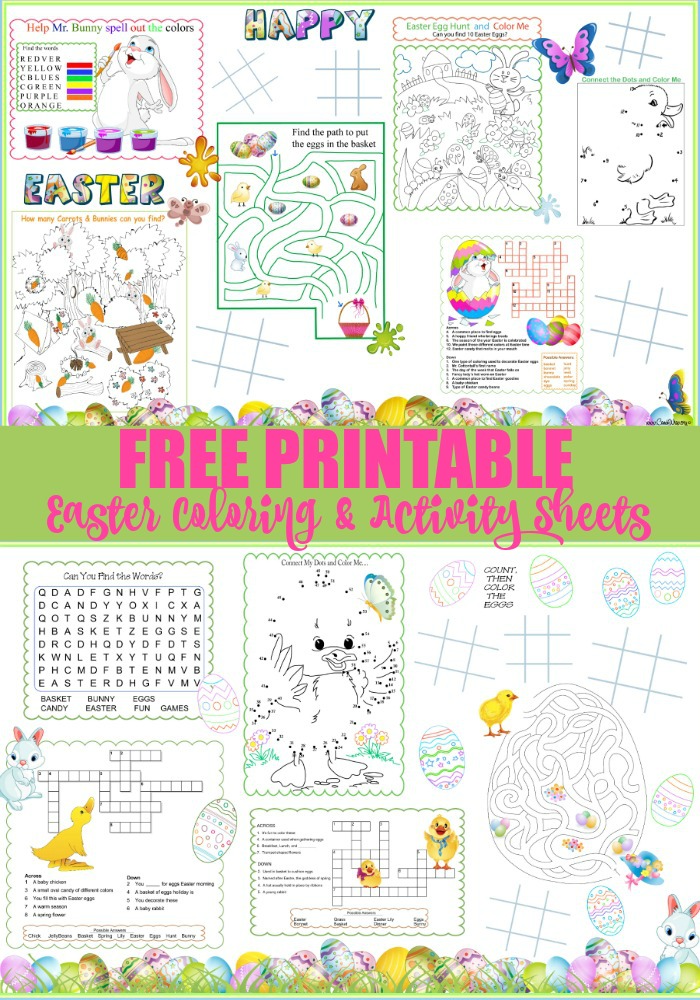 Free Printable Easter Activity Sheets
Just click on the download buttons below to get the printable PDF. There are mazes, dot to dots, coloring sheets, and more! The placemats are a great addition to the kids' places at the table or to put at the kids' table if you have one for Easter dinner. Just be sure to provide some crayons and pencils and they'll be all set!
You can also find some Easter egg coloring sheets and an idea for a virtual Easter egg hunt here!
Looking for more fun ways to keep the kids busy and having fun this Easter season? Check out these kids' bunny crafts. So many super cute ideas and many of them are made out of things from the dollar store or things you probably already have around the house.
My friend Merry has some adorable free Easter coloring pages here too.