Disclosure: I have partnered with Netflix Canada to bring you this post on how you can stream yourself smarter with Netflix. I have received compensation in exchange for this post but I am a huge Netflix fan and all opinions, as always, are my own.
The other night my grand nephew asked, "Why do you have your phone out when it's family time?" but then he quickly realized the answer to his own question. You see, almost every time we watch a TV show or a movie on Netflix with other family members, someone ends up pulling out their phones. Oh, it's not to be rude. It's not because we're bored. It's not because we don't want to enjoy our family time. It's because we are a very curious bunch and we are invariably looking up something we just heard about on that show or movie. (That night we were looking up the date the American Civil War began). You CAN stream yourself smarter with Netflix!
You see, there is ALWAYS a question that comes up when we're watching Netflix. Sometimes it's a question like, "what kind of animal is that?". Or it might be something along the lines of "what part of the world is that in?". Often it's "is that true??? Is that true in real life???".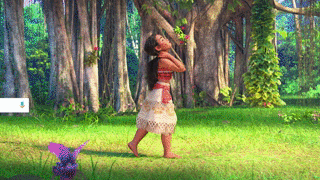 Even when it's just the adults in the family watching, we still seem to be full of questions! With Netflix Originals rich in history and complexity, following plot lines may have you turning to Google to search for facts while you watch. Whether you're getting sucked into the historical dramas of The Crown or Narcos and want to learn more about the Royal Family or the infamous cartels, Google is the one to turn to while streaming your favourite Netflix shows.
And no it's not just you–your kids have questions, too. An episode of Justin Time may have them wondering "How far away is the moon?", while the StoryBots will have them pondering all sorts of riddles like "How do airplanes fly?" and "Why is the sky blue?". Kids may say the darndest things, but they also ask the hardest questions. Parents are expected to have the answers to everything, and thanks to Google, you do. Whether it's the new way they're learning long division or they're asking you science questions that seem much more sophisticated than their age (thanks Magic School Bus Rides Again), keep your family TV time moments intact with Google in the palm of your hand.
WHAT'S ON NETFLIX CANADA THIS MONTH?
This October, it's all about the kids. For the little ones, new episodes of Word Party are now streaming on Netflix, and don't miss the launch of Super Monsters on October 13th just in time for Halloween. For the older kids, blast into action with new seasons of Skylanders Academy and Voltron: Legendary Defender. And you won't want to miss the highly anticipated Stranger Things 2when the return to Hawkins – and the Upside Down – comes to Netflix on October 27.
Stranger Things 2
October 27
Skylanders Academy
Season 2
NOW STREAMING
Word Party
Season 3
NOW STREAMING
Super Monsters
Season 1
October 13​
Voltron: Legendary Defender
Season 4
October 13
What have you learned on Netflix recently?