These paper woodland animal bookmarks are so easy to make and super cute. They require minimal materials and most of them can be found at the dollar store so they're super inexpensive.
Your kids will love making these fun paper crafts. You can use them as bookmarks or little puppets. The pictures only show the red fox and deer, but the template includes patterns for bears, raccoons, hedgehogs, and rabbits too.
Woodland Animal Bookmarks
List of Supplies
Colored craft papers
Popsicle sticks
Pencil
A pair of scissors
Craft glue
Sharpies
Instructions:
Step 1:
Select colored craft papers for the woodland animal patterns. The template includes patterns for deer, bear, red fox, raccoon, hedgehog and rabbit. Trace the template patterns on the selected colored craft and cardstock papers and cut them out nicely. Let's start with the red fox and deer crafts.
Step 2:
Glue the inner ear cutouts on the ear parts of the head cutouts.
Step 3:
Glue the lower face cutouts on the bottom part of the head cutouts.
Step 4:
Glue the head patterns with the square body cutouts.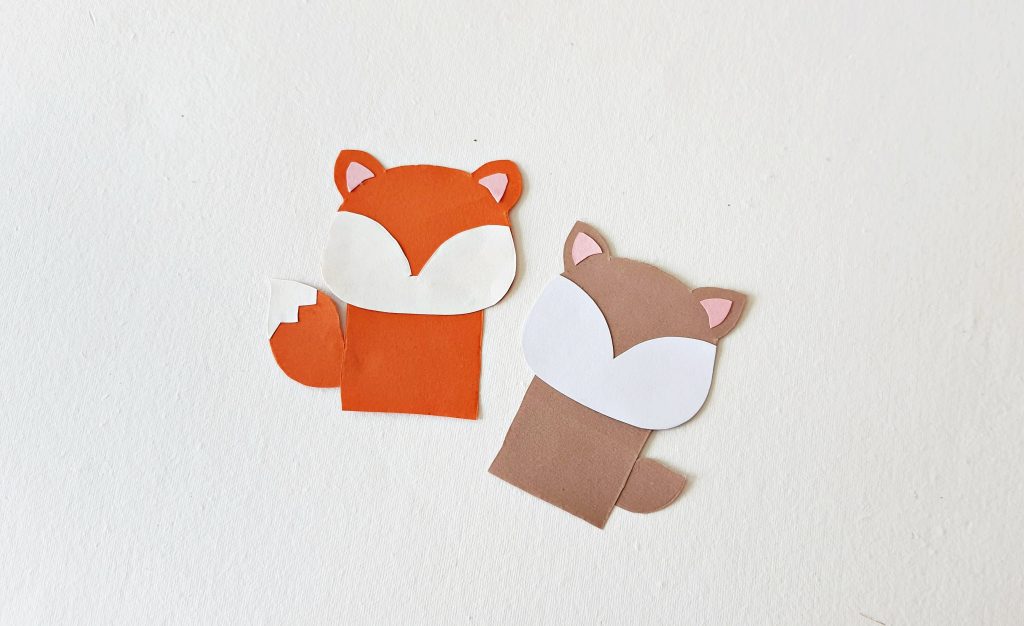 Step 5:
Glue the tail tip pattern of the red fox's tail on the tip of the tail base. Glue the tail cutouts on any one side of the body parts, near the bottom side.
Step 6:
Glue the horn cutouts of the deer on the top side of the head pattern and glue the spot cutouts on the forehead.
Step 7:
Use a sharpie to draw the faces of the papercraft red fox and deer patterns.
Step 8:
Glue the red fox and deer on popsicle sticks to use them as puppets or bookmarks.