Are you ready to take a tour of Arkansas like no other?  How about a tour of the top Christmas Towns in Arkansas? Sounds festive, doesn't it?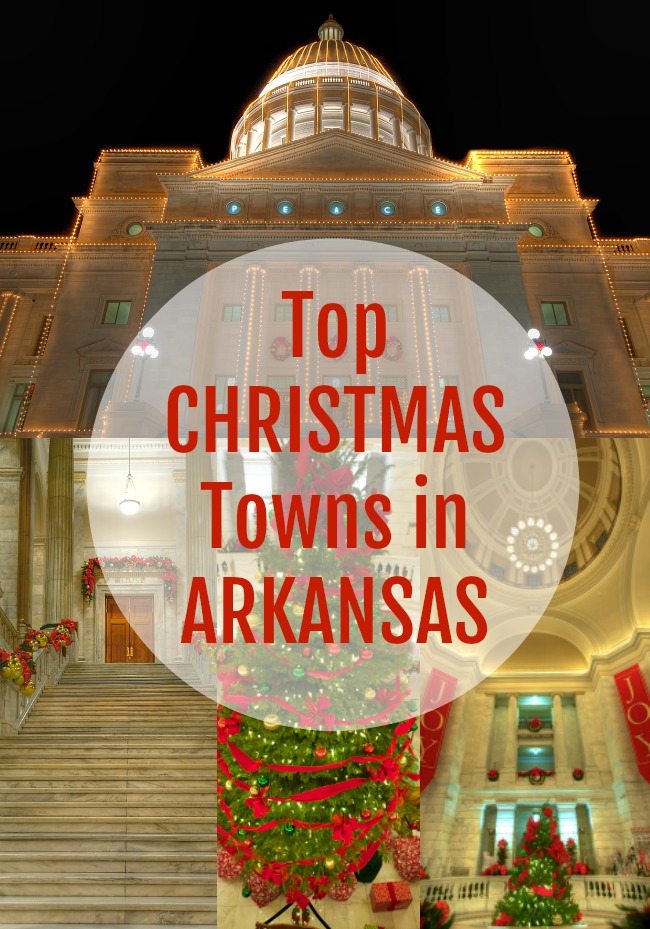 Whether you want to tour them all, or just visit one or two, here is a list of the top Christmas towns in Arkansas to get you started:
Hindsville.  Hindsville is home to one of the most historic and well known Christmas tree farms in Arkansas.  While you are there to pick out your tree, you can enjoy the holiday festivities in town and enjoy things like homemade baked goods, twinkling light displays, craft fairs and more!
Washington.  As one of the most historic towns in Arkansas, you will feel like you are talking a walk through time visiting Washington during the holidays.  They have candlelit streets, period decorations and they even offer guided tours throughout the month of December.
Greenwood.  If light displays are your thing, then Greenwood is the place to be! Here you will find the Greenwood Trail of Lights, which is a large display of holiday luminaries that is held at Bell Park in Greenwood throughout December. Additionally, several weekends during the month, you will see a live nativity scene as well as other holiday events throughout the month.
Pine Bluff.  Over the last two decades, Pine Bluff has become well known for its  Enchanted Land of Lights and Legends festival that has been the town's major holiday attraction.   Here you will find over 250 light displays throughout the Jefferson County Regional Park, which is located in Pine Bluff.  
Pocahontas.  There is just something so magical about a spending the holidays in a historic town. In Arkansas, Pocahontas is one such town.  The historic courthouse (built in 1872) is illuminated by light displays as is much of the town square. The town even host's an annual Christmas parade and more holiday festivities!
Rogers. Have you ever wanted to experience an early 20th century Christmas?  Then Rogers is the place to be! The entire town is elaborately decorated for the holiday, with the decor and twinkling lights throughout downtown and the historic 1895 Hawkins House decorated to fit early 20th century Christmas style and offers tours throughout the month.
Bentonville.  Caroling at the Walmart Museum?  A Splash Zone turned ice skating rink?  The entire town of Bentonville transforms during the holidays to make for a joyous place to be this Christmas!
Mountain Home.  Even the name Mountain Home invokes feelings of Christmas in many people.  Who doesn't want to have an Ozark Mountain Christmas? In Mountain Home, you will find several holiday events throughout December!  Here you will enjoy craft fairs, holiday music, tasty food options and plenty of light displays (and maybe even some snow!) to celebrate Christmas.
Searcy.  Searcy is a quaint town that has plenty to offer its holiday visitors.  You will find a historic home decorated in late 19th-century-holiday decor that is always popular, but one of the best things about Searcy in December is the realistic living drive-through nativity display that features over 200 volunteers!  Now that is some holiday spirit!
Fayetteville.  Fayetteville is home to an award-winning festival which is highly anticipated each and every year.  The Lights of the Ozarks festival that is held downtown Fayetteville is a well known and well loved Christmas tradition. Throughout the month of December, you can take a carriage ride through town to enjoy the light display which features over a half-million lights!
And don't forget to check out my post about the Garvan Gardens holiday lights celebration in Hot Springs. It's a must see!