I just love a good holiday light display. There is something so magical about being out there at night with little fairy lights (as they call them in the UK) shining in the darkness. That's why I'll never forget visiting the Garvan Gardens Arkansas Holiday Lights celebration.
GARVAN GARDENS ARKANSAS HOLIDAY LIGHTS
During the holiday season, Garvan Gardens in Hot Springs, Arkansas puts on a beautiful light display. The last time I spent Christmas in Arkansas with my family, they took me to see it and it was magical. There's just no other word to describe it.
This year is Garvan Woodland Gardens 16th annual Holiday Lights event. It runs from mid-November right through New Year's Eve (closed for Thanksgiving and Christmas Day). Eighteen acres of the 210-acre beautiful gardens are lit up with thousands of lights, in a whimsical display that is a delight for all ages.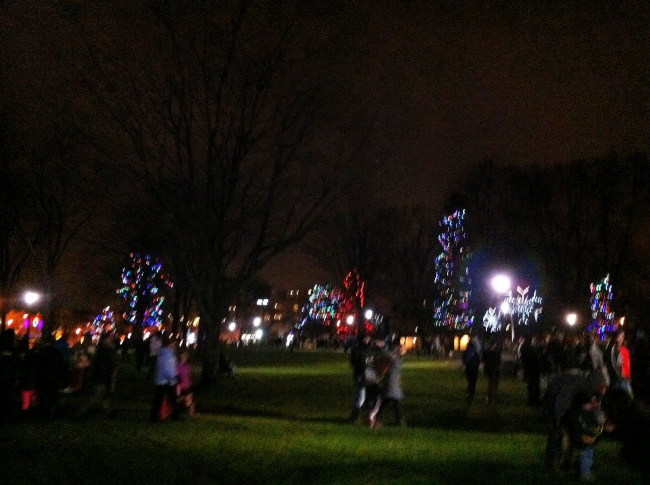 Take your family on a leisurely stroll through the gardens; each new turn brings another festive delight! Getting chilly walking around in the winter weather? Garvan Gardens provides a free hot chocolate tent! If you want something more substantial, the Chipmunk Cafe is open every evening. They serve soups, sandwiches, snacks, and beverages.
Note: You don't have to miss out because of physical limitations. Golf cart tours are available for those who can't manage all of the walking. 
Check out more of our visit in the videos below (not the best quality but will give you an idea):
Holiday Lights at Garvan Gardens hours: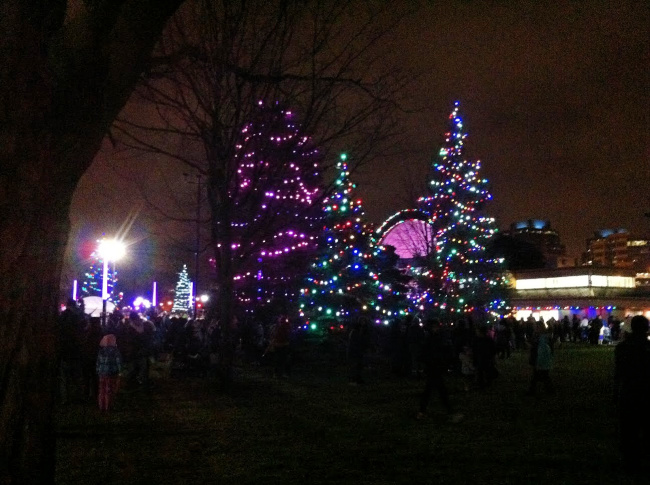 Gates open daily at 3 pm. Obviously, since they're lights, I think it's much better to visit after dark. Saturday nights are incredibly busy and wait times of 1-2 hours are not unusual. You can purchase your tickets on site or in advance online.
Find the Visitors' Guide to Garvan Gardens Holiday Lights here.
Looking for more holiday fun in Arkansas? Check out these Top Christmas Towns in Arkansas.