You know those little tins you can buy of apple pie spice and pumpkin pie spice you can buy at the grocery store? Have you ever wondered what's in them? When I was younger, I remember thinking of them as just the same as turmeric or paprika. I never thought of them as blends but as an actual spice in their own right. Of course, by the time I was about 14, I was an accomplished cook and I realized that these were combinations of other spices. So, if it's so convenient to buy them already premixed for you at the store, why would you ever want to make apple pie spice and pumpkin pie spice at home?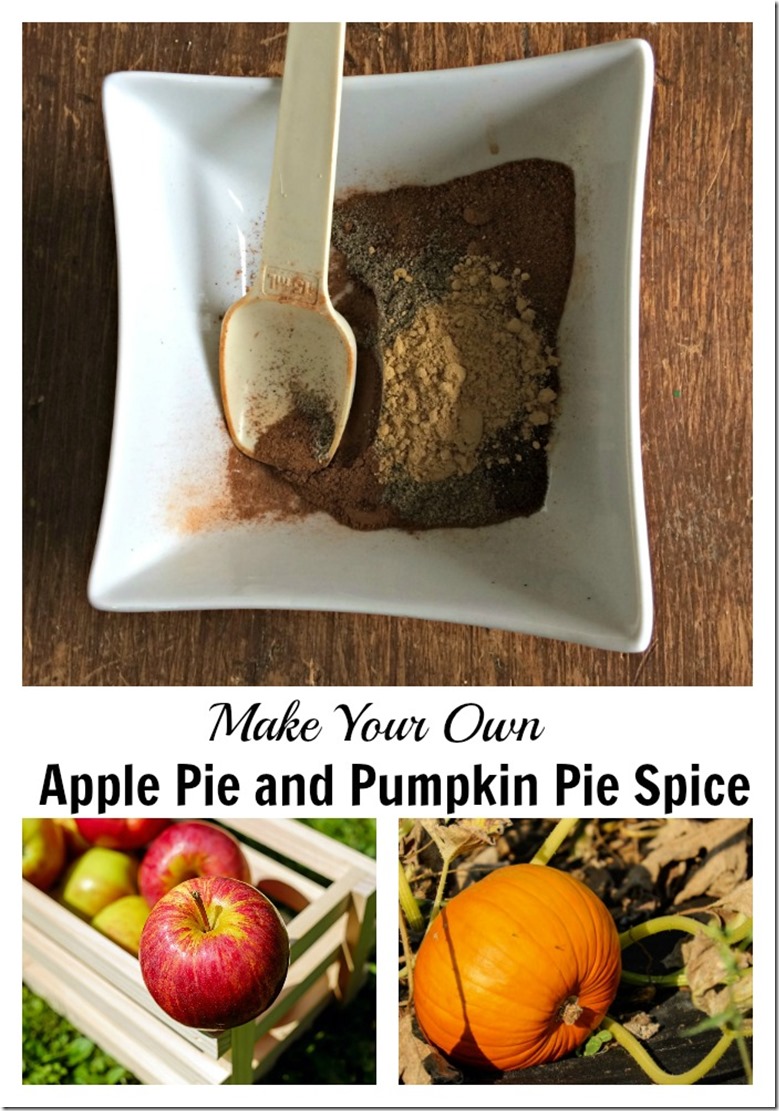 Two Reasons to Make Apple Pie Spice and Pumpkin Pie Spice at Home
My first reason has to do with the freshness of the spices. If I buy a tin of pumpkin pie spice, it may get quite a bit of use during the fall season and maybe even into the winter, but then it will just sit there untouched, going stale. I remember my mom having tins of that spice blend in our kitchen cupboard for years and years. But herbs and spices do have a shelf life when it comes to flavour and I prefer to refresh my supply more often than that. The spices that go into apple pie spice and pumpkin pie spice are not only pretty much the same ones but they are ones I keep stocked at all times anyway. I might as well just mix up a tiny batch for the season and eliminate the waste (or having to use spices that are less than vibrant in taste).
My second reason is because I can customize these blends to my preferences. One common commercial apple pie spice blend is made of cinnamon, nutmeg, and allspice. The same brand of commercial pumpkin pie spice blend adds ginger and sulfiting agents to those ingredients. Neither of these is quite the blend I prefer and since I am sensitive to sulfites, I want to avoid them as much as possible. I think my blend is perfect for any fall spice recipe – not just apple pie and pumpkin pie! And in my not so humble opinion, I find it has a depth of flavour that the commercial blends don't.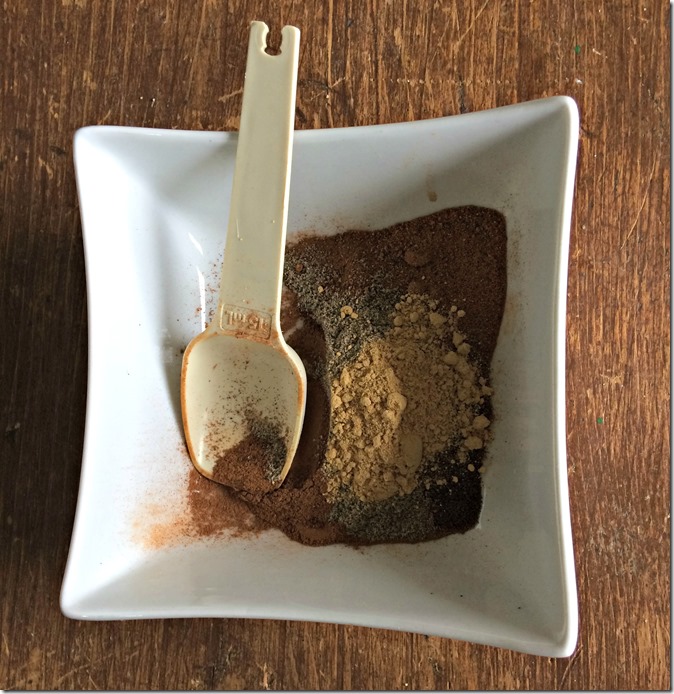 So without further ado, here is my apple pie spice and pumpkin pie spice blend recipe:
1 T. of cinnamon, 1 tsp. of ginger, 1 tsp. of nutmeg, 1/2 tsp. of allspice, 1/2 tsp. of cloves, 1/2 tsp. of cardamom – Mix together and store in an airtight container.
That's it! Easy peasy and if you're like me you probably have the ingredients already on hand. Okay, maybe not the cardamom. It's not as common and it's a little bit pricey but I promise you, it is worth it. Buy it at a bulk store where you can pick up just a little bit.
What's your favourite fall apple or pumpkin recipe? Share it with us in the comments!