Set up a hot chocolate bar in your home for the winter season. These Hot Cocoa Bar Free Printables will help keep it organized and festive.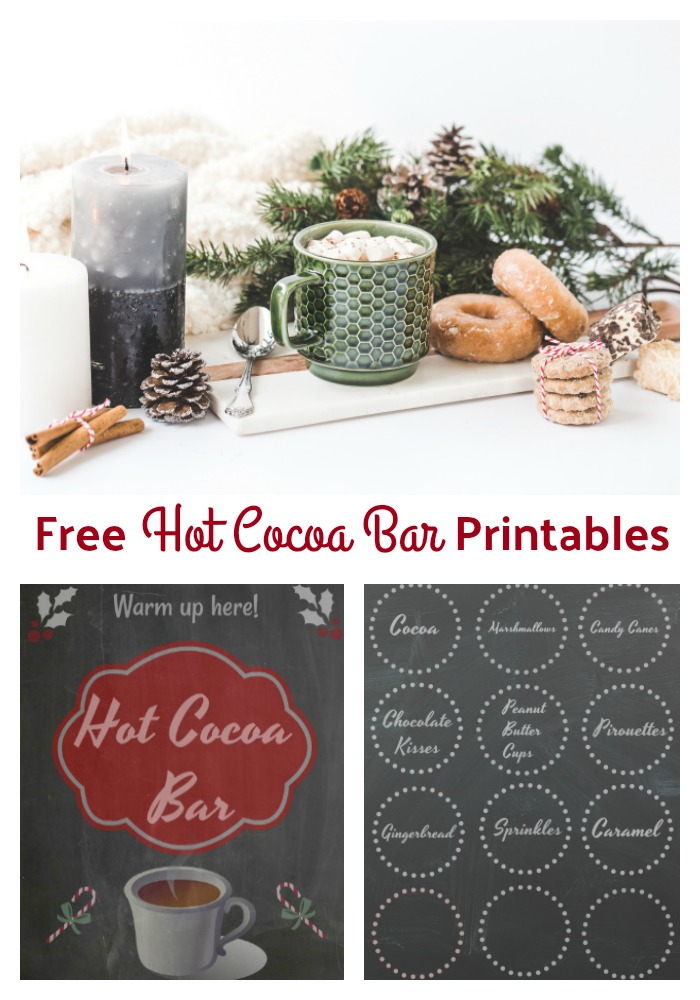 Hot Cocoa Bar Free Printables
Hot chocolate bars seem to be all the rage these days but I remember way back about…oh my….40ish years ago when my mom used to set them up for my classmates.
We'd go out for a night of carolling to raise money for charity and then head back to my house. Mom would set up hot chocolate and all the fixings so we could warm up.
She'd also treat us to freshly baked donuts…you know, just because. So, with those fond memories in mind, I created these fun hot cocoa bar free printables to share with you!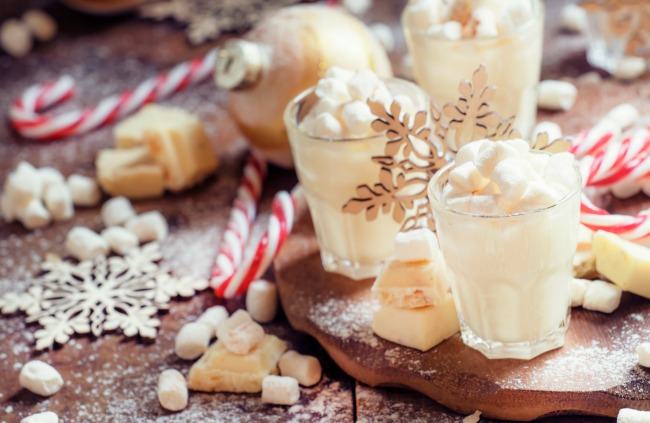 How to Use These Free Printables
Simply click on each of the printables to download and print them off. They are free for your personal use.
The sign is perfect for framing. For the tags, I left some of them blank so that you can add your own special ingredients. If you want to maintain the look of the chalkboard, you can find a chalk pen at your local craft or stationery store.
You can print them out onto self-adhesive sticker paper to use them as labels or on paper or cardstock to use them as tags.
I would also suggest that you use a circle punch to make it easier to cut out the tags, rather than cutting with scissors, but either way works. Some pretty ribbon or baker's twine and you are good to go!
Download the hot cocoa bar sign here.
Download the hot cocoa bar tags here.
You might also enjoy these posts:
Make your own white hot cocoa mix.
This "melted snowman" hot cocoa in a jar makes a great gift.