Fall is one of my favorite times of the year (the other being spring)! The weather starts cooling off, the leaves turn those beautiful colors, and there are so many fun fall activities in London Ontario to be enjoyed.
I've personally attended most of these in the past and can vouch for them (although obviously, there are some new activities and things can change from year to year but I've never had bad luck with any of them).
Check out my Fall Family Bucket List here!
Check out these Fun Fall Activities in the Forest City for Autumn 2022:
There are some events that still haven't returned since the pandemic began and others have recently been canceled. I will try to keep this as updated as possible, but you should check before you go just in case something has occurred at the last minute.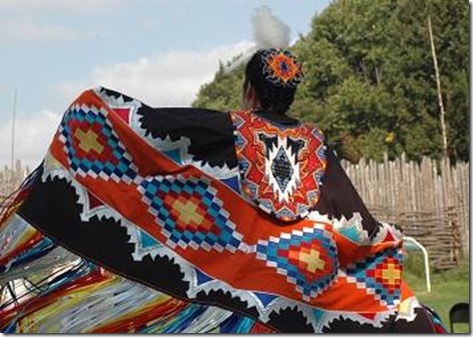 Museum of Ontario Archaeology's Annual Harvest Festival and Pow Wow
UPDATE: This was to run on September 12th and 13th but has been canceled for this year.
Fanshawe Pioneer Village
They have several things going on this autumn!
Monday, October 10
This is their last day of the public season. Explore the inside of the Heritage homes one more time and learn about the fall harvest, watch baking demonstrations, and see how early settlers prepared for winter.
General Admission Rates: $10 for adults, $9 for seniors, $7 for children 4 to 16 years old, Free for children 3 and under. All admission rates include tax.
Monday, October 10
Bring your family and friends together for a delicious meal and be surrounded by the beauty of fall. Enjoy a buffet-style traditional turkey meal supplied by R Catering, served in the Village Barn, and enjoy spending time together.
Also included in your meal is entry to the Village's Thanksgiving Day event, a day all about the fall harvest! Arrive earlier or stay after your meal for this one-day event!
Prices (+HST & Eventbrite fee): Adults $35, Children (under 12) $17.50
Seating times: 12:00 and 3:00
Book now while supplies last! Final ticket sales September 30, 2022.
Thu., Oct. 20, 2022 7:00 p.m. Mon., Oct. 31, 2022 11:30 p.m.
An old diary was found, do you dare read it? ByronScaryHouse is transforming the Village into a place of nightmares once again!
Fanshawe Pioneer Village and ByronScaryHouse present another performance of "The Abandoned Village". This year's haunted attraction consists of 5 spine-chilling haunted houses based on tales from within the diaries found when the village was first discovered abandoned way back in 1899.
14+ is strongly recommended, as there are scenes of violence, gore, and graphic content. This is a frightening haunted house.
Tickets are $30 per person.
Eldon House
They have a bunch of different fall events going on.
Saturday, October 8 and Sunday, October 9
1:00 p.m., 2:00 p.m. and 3:00 p.m.
Historic Walking Tour of Mount Pleasant Cemetery discussing the history of its architecture and its unique ecosystem. Learn more about the Victorian era culture of death as well as art and architecture carved into monuments and gravestones.
Please wear comfortable shoes for walking.
This program is rain or shine. Please dress and prepare accordingly.
Not suitable for children under 12.
$15.00 incl. HST – Registration Required
Thursday, October 13, 7:00 to 9:00 p.m.
Interpretive Centre
A workshop to help you understand the unusual and beautiful Victorian practice of mourning jewelry. Evoking the memory of a loved one, create a small portable token of remembrance in the form of a black ornate ring or pendant with their miniature portrait. Learn to create your own piece of morbid jewelry with the use of pressed flowers or cemetery portraiture which you can take home.
Not suitable for children under 12.
Light refreshments are provided.
$30.00 incl. HST – Registration Required
Saturday, October 15, 6:30 p.m. and 7:00 p.m.
A Walking Tour of London to learn about some of the crimes and spooky happenings of its early days. This tour will begin and end at Eldon House with stops at the Old Courthouse, St. Paul's Cathedral, and the Grand Theatre.
Not suitable for children under 12.
Please wear comfortable shoes for walking.
This program is rain or shine. Please dress and prepare accordingly.
$12.00 incl. HST. Registration Required
Thursday, October 20, 7:00 to 9:00 p.m.
Interpretive Centre
Enjoy a discussion on the history and health benefits of tea leaf reading, a popular pastime in Victorian society, including the unique practices of Victorian ideas about divination, superstition, and the traditions surrounding tea and its significant history. E. Ruth Strebe will introduce participants to the art of tasseography, the practice of interpreting tea leaves through divination.
$30.00 incl. HST, Registration Required
Not suitable for children under 12.
Light refreshments are provided.
Thursday, October 27, 7:00 to 9:00 p.m.
Interpretive Centre
Dating back to the 13th C., originally played as a card game, the first Tarot cards were hand-painted and exquisitely crafted in Northern Italy. Beginning in the 19th C. Tarot cards began to be used for the purpose of divination. This workshop will provide participants with working knowledge and understanding of the unique practice of tarot through hands-on instruction and interpretation.
Not suitable for children under 12.
Light refreshments are provided.
$30.00 incl. HST, Registration Required
Friday, October 28 to Sunday, October 30
7:00 to 10:00 p.m. (tours offered every half hour)
Eldon House is rumored to have ghosts. Attend this tour and learn about Victorian rituals of death, traditions surrounding the afterlife, and paranormal phenomena during this one-hour guided tour. Be prepared for stories and historical facts that will make your hair stand on end!
Not suitable for children under 12.
$15.00 incl. HST, Registration Required
Sunday, October 30, Drop in between 1:00 and 4:00 p.m.
Eldon House Grounds
By Donation, Registration Required
Families are encouraged to enjoy a fall afternoon on the grounds of Eldon House where children are able to decorate a spooky mini gourd or learn about how Trick or Treating came to be.
Children 12 and under must be accompanied by an adult.
London Children's Museum
They have far too many events for me to list here so I'm just posting some highlights. Be sure to check their website for more information.
Admission is available in advance. Walk-ins are welcome. Events and programs are included in general admission.
Every Friday night from 5-8 pm
TD Free Family Fun Night is an opportunity for all families to enjoy an evening of free admission, made possible by our friends at TD.
Generally held once a month.
Low Sensory Nights offer children with autism spectrum disorder (ASD), physical or cognitive disabilities, or sensory processing considerations, and their families with a quieter museum experience. With extremely limited attendance, Low Sensory Nights turn down the noise, crowds, and stimulation of a typical day.
Low Sensory Night admission is free for children and their families.
Space is limited.
October 26, 5-8 pm
The London Children's Museum is back with their annual family Halloween celebration!
Trick-or-treat through the museum
Do the monster mash with DJ Alpha
Dig in the Bone Yard with Western's Bone and Joint Institute
Travel back in time with Fanshawe Pioneer Village
More details to follow!
Tickets
Children 2+: $13
Adults: $13
Toddlers 12-23 months: $7
Infants under 12 months: FREE
Members: 30% off tickets! (Membership does not guarantee admission. Registration is required)​
Various dates from October 27 to 30.
Have you ever wondered what would happen if you dropped a pumpkin from the top of the Children's Museum? Dissect a pumpkin to investigate what's inside, then join the pumpkin drop to explore the scientific method! Predict and observe the result of dropping a pumpkin out a window, then consider changes that could affect the end result!
October 31st, 9 am to 1 pm.
Craving a slower-pace Halloween for your littlest goblin? Enjoy a cozy, indoor Early Years Halloween celebration. Dress up as a family and explore the museum together.
Visit the spooky selfie station
Take home a ghoul-ish keepsake
Stop by candy-free trick-or-treat stations
Do the monster mash
Explore pumpkin guts and slimy sensory play
Tickets
Children 2+: $13
Adults: $13
Toddlers 12-23 months: $7
Infants under 12 months: FREE
Members: 30% off tickets

Membership does not guarantee admission. Registration is required.
Storyboo Gardens
From October 13th to the 30th
Get your costumes, trick-or-treat bags and flashlights ready, and head to Storybook Gardens for a spooky (but not scary) Halloween event geared towards young children and families. Weekly events will take place every Thursday through Sunday from 6 to 9 p.m.
Enjoy spooky light displays and amazing decorations, ride the Storybook Carousel, jump on the Leaping Lilypad, meet the pirates of Pirates' Island, make your way through Old MacDonald's black light maze and find mythical creatures handing out candy! This event is geared towards young children ages 10 and under.
Admission is $12 per person. Children under two-years-old can enter for free. Pre-register today by visiting Play Your Way online or purchase tickets at the park. Those who purchase admission will receive one ticket to ride the Storybook Carousel.
Museum London
Many events are taking place at the Museum. I'm listing some highlights here but check the Museum London website for more.
Saturday, October 01, 2:00 pm
To celebrate this day, older artists, crafters, musicians, and vendors will gather on the mezzanine at Covent Garden Market from 10:00 am to 4:00 pm. At the Museum, we will be offering a free guided exhibition tour to adults 55+ at 2:00 pm.
Cost: Free
Every Sunday from October 9th, 2:00 pm
Drop in and join the museum's knowledgeable guides for exhibition tours. Ask questions and engage in a discussion with the group!
Sunday Tours are capped at 15 people.
Cost: Free
Thursday, October 27, 7:00 pm
Join us for a screening of the classic silent horror film with an original musical soundtrack created by London's own electroacoustic duo Wormwood. Adapted from Bram Stoker's 1897 novel, the film stars the unforgettable Bela Lugosi in his iconic performance as the sinister, opera-caped Count Dracula. Our screening will begin with an introduction by Western English and Film Studies professor Christopher Keep on Dracula's iconic place in horror history!
Cost: $20.00, preregistration recommended.
Saturday, October 29, 8:30 pm
London's biggest Halloween party returns with DJs, drag queens, live music, a costume contest, and spooky activities! Get your tickets soon before we sell out.
This is a 19+ event.
Cost: $40.00, preregistration recommended.
Lest we forget.
10:30 am
A day of remembrance at the Canadian Warplane Heritage Museum to honor those who served our country with a special indoor Remembrance Day service. The service will also recognize the valiant men and women of today's Canadian Forces who build upon the honored, sacred legacy of our fallen heroes.
The Museum offers limited seating with additional standing room, so it is best to arrive early. Weather permitting, the B-25 Mitchell will perform a fly by for the service at 11:02 am.
Parking and admission are free but donations to the Museum are greatly appreciated.
The service can also be watched on CHCH-TV, streaming at chch.com/live or YouTube.
Sponsored by Veterans Affairs Canada
Sept. 17th, 24th, Oct. 1st, 15th, 22nd, 28th, 29th.
Train departs at 6 pm with dining on the move. Catered dinner. LLBO licensed.
$90 per person + tax.
Oct. 15, 2022
A rare-mileage autumn colors photo trip along the entire PSTR line, from Port Stanley to St. Thomas Talbot Street, and return. Departure time is set for 10:00 a.m. from Port, arriving at the new St. Thomas Talbot St. station by noon. Please arrive at the station by 9:45 a.m. Trip will run rain or shine.
An extended stay will allow time for passengers to enjoy lunch and explore St.Thomas. Return to Port Stanley following the last service train of the day, arriving at about 3:45 p.m. Numerous runpasts and photo stops will be held in both directions.
Tickets must be purchased in advance. Tickets: $35 per person. Due to minimal space at some photo locations, seating is limited to 40 passengers.
Note: there are no washrooms on the train.
October 22nd & 23rd @ 11:00 AM, 1:00 PM & 3:00 PM
Take a scenic train ride to the pumpkin patch and pick up a pumpkin.
Tree Lane Farms
This includes:
Corn Maze
Pumpkins
Wagon Rides
Farm Animals
Activities for Kids
Retail Store
Appleland Station
Play on Sand Mountain 
Ride the Train
Get lost in our Corn Maze
Farm Hoppers
Farm Animals
Straw Play
Swings & Slides
Singing Chicken Show
Pick Apples & Pumpkins when in season ​(additional cost for picking)
Clovermead Farm
Pick pumpkins or enjoy their pre-picked ones. Launch walnuts from the mini-blaster and a giant slingshot. Enjoy a wagon ride, bee train ride, visit farm animals, get lost in the corn maze, and enjoy the fall decorations and family photo spots. Take a spin on the pedal carts or bounce on the giant jumping pillow. Don't miss the Pumpkin Cannon Show.
2022 Pumpkin Festival Dates:
Saturday, Sept 17
Saturday, Sept 24
Saturday, October 1
Saturday, October 8
Monday, October 10
Saturday, October 15
Saturday, October 22
Saturday, October 29
2022 Pumpkin Festival Event Schedule:
Pumpkin Cannon Shows: 10:00am, 12:00pm, 2:00pm, & 4:00pm.
Wagon Rides:10:30am, 12:30pm, 2:30m, & 4:30pm.
Bee Barrel Train Rides: 10:45am, 12:45pm, 2:45pm, & 4:45pm.
Covent Garden Market
Sunday, October 30th, celebrate the spooky season at the Market! You'll find:
FREE TREAT BAGS for kids dressed in their best costumes!
Face Painting + Glitter Tattoos from Team Dotsy
Bouncy castle
Live entertainment for the kids.
Trick or Treating from your Market pals!
Candy, chocolate, pumpkin cookies, spiral apples, and MORE? Yes, more!
A pump-tastic photo opportunity with our spooky skeleton friend
Pumpkins for sale for $2.00 just in time to carve up
Contests and prizes! Get your guessing hats on!
11am to 2pm, all first come first serve.
Kustermans Adventure Farm
Corn maze (new design for 2022)
Smelly Cat Maze Challenge
Wagon Rides to Pumpkin Patch
Quackers "Duck Water Park"
Kustermans Mining Co. (extra charges)
Corn Cannons
Kustermans Speedway
Berry Punchin' Maze
Bouncy Town
Blueberry Hill Slide and Lookout
Farmcade Games
What's your favourite Fall activity in London? Let us know in the comments below. Did we miss any we should add to this list? We'd love to know that too!