UPDATED FOR 2022!
You don't have to spend money to have fun. There are plenty of free things to do in London Ontario. From parks to museums to concerts and more, there's something for everyone.
Some of these are admission by donation. You may wish to bring some cash along to help support the venue.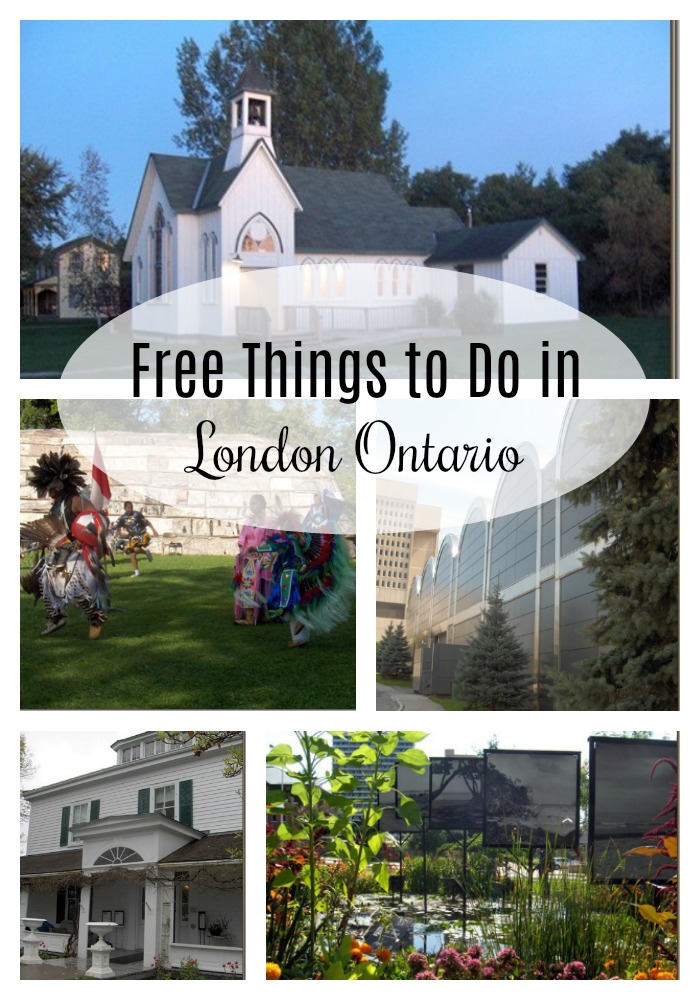 Free Things to Do in London Ontario (*Some are low-cost)
A LOT has changed around here – well, probably pretty much anywhere – since the beginning of the pandemic. I don't foresee there being a "lockdown" again, but it is possible that venues may have to close now and then because they don't have enough staff to work. Be sure to double-check before you go!
Also, a reminder to check for any Covid rules that may be in place. I have noted those where possible. Although there are no more mandates, some places still require masking, vaccination, and/or registration ahead of time. These change often so it's important to check the website for any updates.
>>>>>>>>>>You might also enjoy: Canada Day activities in London Ontario<<<<<<<<<<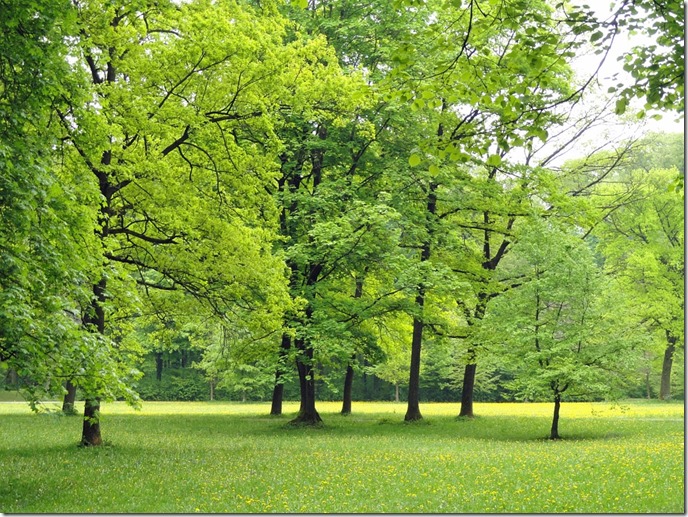 Save this post for later!
Be sure to pin this post to your Pinterest board. It will be updated frequently as things change and more things open back up again so this will be a resource you can refer to for years to come!
Click on the title of each venue/activity and you'll be taken to their website for more information or registration (if needed). An asterisk * indicates virtual activities available.
Local Festivals –
There are many local festivals in London that offer free admission. Check out this post for more information: Summer Festivals in London Ontario
Children's admission is FREE Friday nights 5:30-8:30 pm all summer long thanks to sponsored admission provided by TD, Tim Hortons, Ironstone Built, The Factory, Virgin Radio London, and CTV London.
Special event night sponsors include Molly Maid and The Mylie Real Estate Group on July 8th, Buss Financial on July 22nd and Montessori Academy of London on July 29th!
Adults are $5 and all you need to do is pre-register to reserve your spots
Get your Festival Fridays tickets here.
Current hours – Wednesday to Sunday, 11 am to 5 pm and Thursday 11 am to 8 pm. Closed on holidays. Admission by donation (not just on Sundays now – every day!) No in-person tours are currently available.
*Not quite ready to head there in person yet? They have some fantastic online programs as well including online jigsaw puzzles, art projects using materials from around the house, exploring the collection, exhibition tours and talks, and more!
Exciting news!! The 2022 Springbank Garden Concert Series announces its lineup of incredible live music performances on Sunday afternoons from July 3-August 28. Admission is free.
Concerts from 2-4 p.m. at the Guy Lombardo Pavilion, Springbank Gardens, 285 Wonderland Road. Presented by London Musicians Association and Woodshed Concert Series.
Sunday, July 3: Nevin Campbell – Ken Foster Quartet. Easy Listening Jazz
Sunday, July 10: Tom McInerney's Privateers. Featuring the music of Stan Rogers, John Denver, and others
Sunday, July 24: HiLife. 5-piece classic rock
Sunday, July 31: The Stetson Brothers. Country & Western and more
Sunday, August 7: Larry Smith. London's favourite balladeer
Sunday, August 14: Journeymen of Soul. Best of Rhythm & Blues
Sunday, August 21: Uptown Affair. A Swingin' Jazz Affair
Sunday, August 28: Quintessential Quintet. Cool Jazz in the Summer
UNFORTUNATELY, THIS IS CLOSED AT THE MOMENT. You can book private observation parties but they don't make the cut for being "low-cost" activities.
Enjoy this very popular program co-sponsored by the Friends of the Library and the London Musicians' Association. This series of free jazz concerts at the Wolf Performance Hall (Central Library location)features local musicians and guest artists playing a wide range of jazz styles. The Music Director is Sandy MacKay.
*A wide variety of book clubs are held around the city at various library locations. Currently, these are all being held virtually.
Experience a guided tour at the Simcoe Street (Hometown) Brewery in London, Ontario. This is the same location where Labatt founder John Kinder Labatt started brewing beer more than 160 years ago.
NOTE: You have to call to book this so you might inquire about more information at that time. Their website seems outdated and makes no mention of pandemic rules so I'm not sure these are currently being offered.
This is the only aviation museum dedicated solely to the flying and restoration of Canadian jet aircraft and other Cold War jets.
We recommend you book a tour ahead of time to avoid any long waits. You can do so by calling the museum at 519-453-7000 during operating hours (Thursdays, Fridays and Saturdays, 10am-4pm), or emailing 'info@jetaircraftmuseum.ca'.
Covid-related information:
Although Proof of Vaccination will no longer be mandatory in Ontario museums after March 1st, to protect JAM's many elderly volunteers, visitors to JAM will not be admitted without providing Proof of Vaccination. They also require visitors to wear a mask while visiting the museum.
*Note: They do have some virtual tours available at their website as well.
This museum is committed to sharing Canadian radar history, from its earliest secret experimentation to recent advances, and most importantly, to the preservation of real-life stories and personal experiences of the people who have worked and continue to work in radar.
The museum is open 5 days a week for the summer. Admission is by donation. Check with them or come back to see my updates for more details (days, times, etc). I have reached out to them for clarification.
Covid-related information:
Check their Facebook page for updates before you go as closures (due to staffing or weather) may occur on short notice. Masks are required.
The Exhibit Hall inspires visitors with the stories of outstanding achievements of Canadian women and men who have changed the face of medicine and health in the world.
They are located at 100 Kellogg Lane (Atrium Entrance) in London, Ontario. The black glass Atrium entrance is located on Kellogg Lane near Dundas (you cannot reach our Exhibit Hall from The Factory entrance). Free parking is available directly across from the entrance.
The Exhibit Hall is open for self-guided exploration during building hours, typically 9:00 am – 6:00 pm daily (please see the 100 Kellogg Lane website for more details regarding hours of operation).
Guided tours by appointment only (Call our office 519-488-2003 | M-F 8:30 to 4:30)
Covid-related information –
Masks are mandatory
This is a hands-on museum that focuses on the educational and social development of children from infancy through age twelve.
TD Free Family Fun Night is an opportunity for all families to enjoy an evening of free admission, made possible by our friends at TD. These currently occur on Thursday nights.
Admission can be reserved in advance online or by walk-in at their front desk.
Covid-related information –
To ensure a fun and safe visit for everyone, the following COVID-19 protocols are in effect:
The London Children's Museum is operating at a reduced visitor capacity.
Hand sanitizing stations are available throughout the museum.
Food and beverage consumption is limited to designated seating areas or outdoors. (Outside food is permitted.)
Exhibits and programs have been modified to encourage distancing and easy cleaning.
Every Wednesday 4pm-8pm starting June 8th- August 31st in Queens Park behind the Western Fair District Market – good eats, great treats and wholesome family fun!
Enjoy cruise-in-nights with classic cars, local vendors and more!
Eldon House has some "by donation" days from time to time. See below for more details.
Kids First Day is providing free admission to many other locations around the city besides Eldon House. Be sure to check and see if your favorite venue is participating.
Friday June 3 – 1-4 pm, registration required
Kids are invited to learn and have fun while they explore Eldon House with a scavenger hunt and engage in a variety of activities, historical games and crafts. Children must be accompanied by an adult.
Sunday, June 19, 1:00 to 4:00 p.m.
Eldon House is excited to host musicians in partnership with the Home County Music and Art Festival on Sunday from 1:00 to 4:00. Enjoy your June afternoon on the lawns of Eldon House! Come tour historic Eldon House and stop to enjoy the local artist in the perfectly acoustic porches.
Sunday, June 26, 10:00 a.m. to 4:00 p.m. on the Eldon House Grounds
Enjoy the Eldon House gardens and peruse the hand made products from local entrepreneurs! From candles and textiles, to home décor and beauty products, this market has something for everyone. Support local artisans and enjoy the creativity of local businesses.
Covid-related information –
Masks are required. Screening will be done upon entry and capacity limits are enforced.
Regular Museum Hours: 10:00 AM to 4:30 PM
September to April: Open Tuesdays to Saturdays by appointment.
Time slots for tours are available at 10:00 AM, 1:00 PM, and 3:00 PM respectively.
Outdoor Site: The outdoor site is currently closed to the public.
May to August: Open Daily
General Tours are approximately an hour in length and led by our knowledgeable guides who will take visitors through the Lawson Site and our permanent galleries.
Pricing:
This is really only low-cost if you're taking the maximum number in each group so the price works out to $5 each.
For groups up to 5: $25
For groups up to 10: $50
After 10, additional per person charge: $5
They have a new tour option Tour & Activity option. In addition to a tour of the Lawson Site and permanent galleries, this option also includes a workshop(s), suitable for all ages. Obviously, this brings up the cost, but it does make for a fun day.
Pricing for 1 Activity:
For groups up to 5: $35
For groups up to 10: $70
After 10, additional per person charge: $7
*Online exhibits and tours are available.
Covid-related information –
With a reduced visitor capacity, visitors must pre-book a tour in advance. Masked tour-guides are screened for COVID-19 symptoms daily.
When you book your tour, they will request some personal information for the purpose of contact-tracing, but that information will not be shared with anyone but health or other authorities in the event of a diagnosis.
There are many to choose from including Westminster Ponds, the Sifton Bog, and more.
Head to a Farmer's Market –
Includes Covent Garden Market (free 1 hour parking weekdays with validation and free 2 hour parking on weekends with validation), the Western Fair Farmer's Market (SAT 8am – 3pm and SUN 10am – 2pm), and more.
*Online shopping from Covent Garden Market is available.
*Online shopping from Western Fair Farmer's Market is available.
Tour a Local Church –
St. Peter's Cathedral and St. Paul's Cathedral usually offer regular tours, but these are not currently running during the pandemic.
The City of London holds free outdoor movies throughout the summer. Most of them are geared towards family/children's movies, but there are a few you might enjoy.
Movies include: Jumanji Welcome to the Jungle, Shang-Chi, Encanto, Space Jam A New Legacy, and more.
Each movie night will start at dusk, approximately 8:30 p.m., in the locations listed below. No registration is required to attend a movie night. Bring your own snacks, drinks, chairs and blankets to complement this great film experience.
The London Ontario Jazz Hub and Dundas Place present "Sunday Jazz in Market Lane". Stroll Covent Garden Market or visit your favourite shop or downtown restaurant, then head to Market Lane for some live, local jazz!
FREE entertainment! Different local jazz ensembles each weekend!
WHEN: Sunday afternoons 2:00-4:00pm. June-September.
WHERE: Market Lane Park at 137 Dundas St., just North of Covent Garden Market
Limited seating.
Many to choose from including Springbank Park and Harris Park which are both by the river, the Civic Garden Complex, the Cancer Survivor Garden, and more. Some parks have playground equipment and/or splash pads.
They have so many fun things going on all the time – movies, puppet shows, concerts, craft classes, and more. On occasion, there is a small fee for materials used for crafts.
The tree trunk carvings are quite amazing works of art. Several of them are beginning to rot unfortunately. They have been able to save enough to make it still a worthwhile way to pass an afternoon.
Another fun way to see unique art in our community. These barn quilts are, as you might expect, in rural areas around London with quite a number being based in the Wardsville area.
London has quite a few skate parks located throughout the city.
Enjoy this fun and delightful historical tour of London Ontario, while relaxing at home or while meandering along the riverside at the forks of the Thames River, in the Heart of London, Ontario, Canada.
The app presents 90 minutes of commentary about the history of London while you enjoy the beauty of the heart of downtown London, at your leisure, on your own schedule.
Go swimming.
You could head to Port Stanley or Grand Bend or some other nearby beach or check out one of the local pools. Both indoor and outdoor pools are available. Recreational swims are available for $6.25 per adult, and $4.50 per child.
If you live in the area for Thames Pool and Glen Cairn Pool (both closed this summer), you can get free recreation swim passes and scheduled bus rides to South London Community Pool for free recreation swim sessions.
Looking for more ways to have fun with your friends and family on the cheap? Check out this post of ideas for frugal fun.