Grab an egg carton from your recycling bin and turn it into this adorable egg carton bat craft. It's quick and easy to make and the kids are going to love it!
Most of the supplies for these egg carton bats can be found at the dollar store, making this an inexpensive craft too. Hang these cute bats up with clear fishing line to create a fun, spooky, and adorable Halloween display.
You can find more fun Halloween crafts here.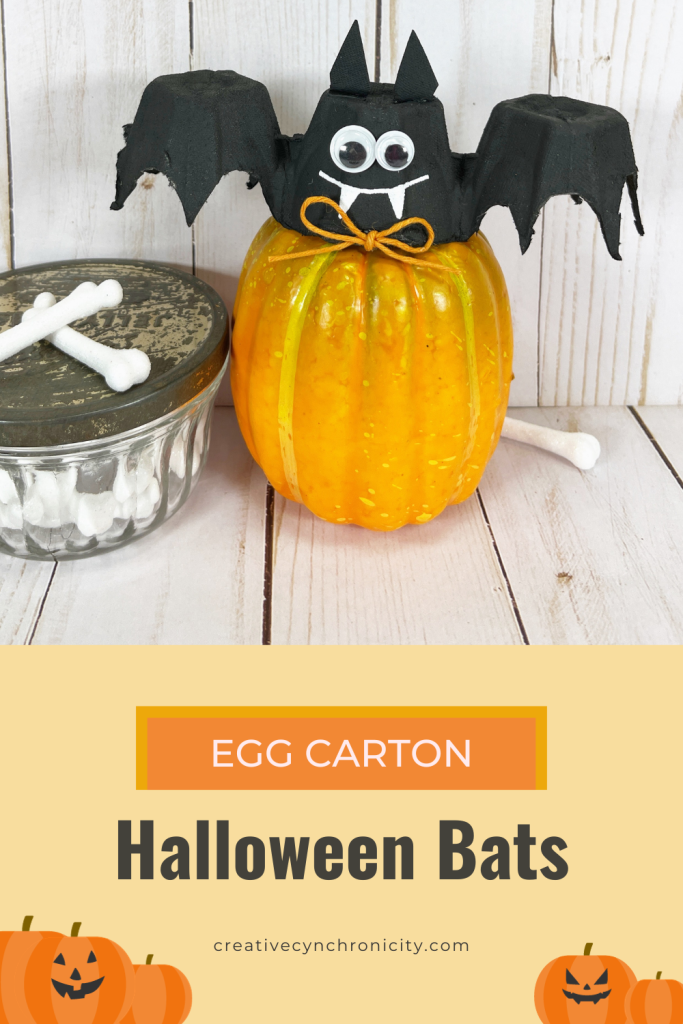 RECYCLED EGG CARTON BAT CRAFT
Materials:
Egg Carton, Cardboard not Foam or Plastic
Acrylic Craft Paint – Black
Wiggle Eyes
Glue Gun and Glue Sticks
White Paint Marker, Fine Tip
Orange Twine
Scissors
Paintbrush
Pencil
Instructions:
STEP ONE
Gather all materials and then remove the packaging and labels. Cut the lid off the carton with scissors. Then, cut the egg tray portion of the carton into four sections that are one wide by three long.
Cut random scallops into the bottom edge of the first and third egg cups with scissors. Using the egg carton scraps, cut two small triangles for the bats' ears.
STEP TWO
Basecoat the bats and the ears with black acrylic craft paint. Make sure to paint the inside and outside of the egg carton bat. Let paint dry and apply a second coat, if necessary.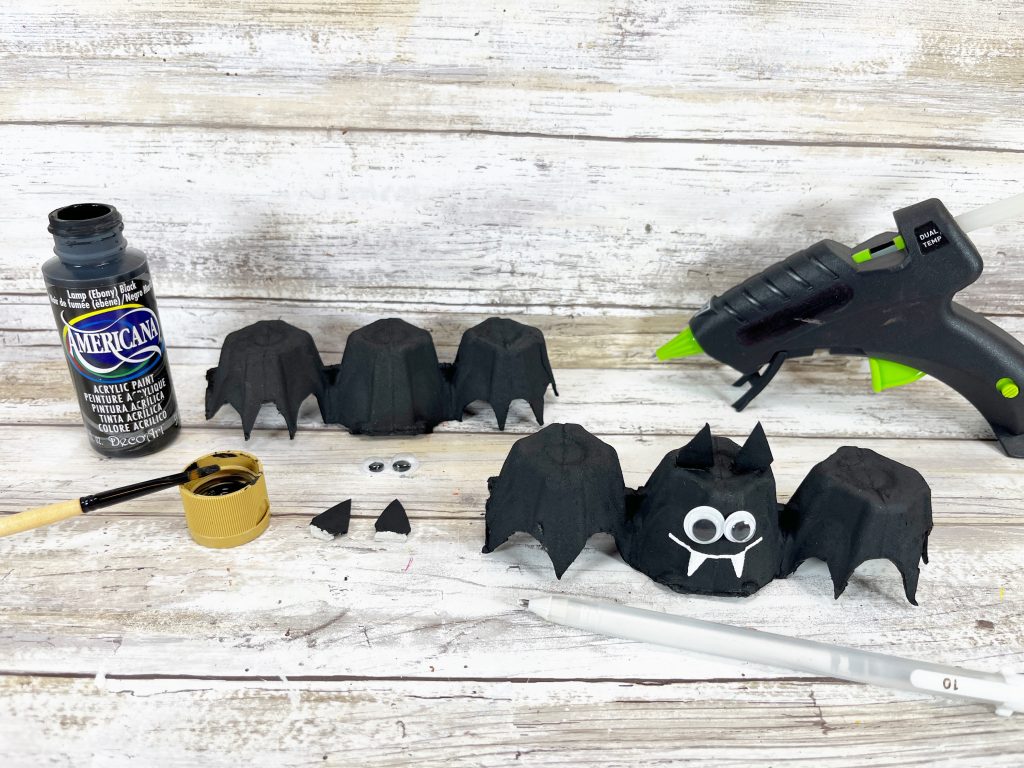 STEP THREE
Glue two wiggle eyes on Bat's face using a glue gun and glue sticks. Draw a mouth and two fangs with a fine tip white paint marker. You can us liquid craft glue for this project, but you would have to wait for it to dry.
STEP FOUR
To finish the egg carton Bats, tie orange twine into small bows, and secure the bottom front of the bats with a glue gun and glue sticks. You can also use skinny ribbon or baker's twine instead of orange.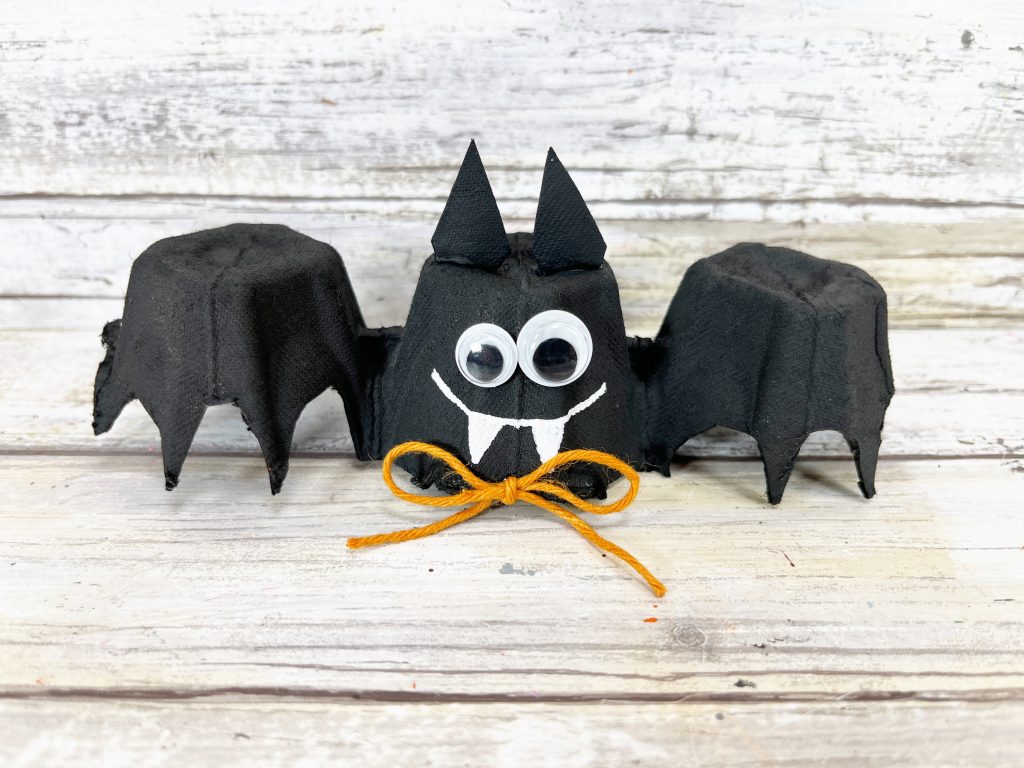 Change things up by creating a variety of colors of Egg Carton Bats. Let the kids customize the faces with markers and paint.