I adore grilled foods! But, I'm not one of those "I don't care if it's snowing. I'm going outside to grill anyway!" kind of people. I have an indoor grill that I'll use in the bad weather but let's be honest. It is just not quite the same thing. These grilled meat recipes are definitely right up my alley!
What I really love is the smell of the food emanating from the BBQ. My mouth is watering before that food even hits my plate! Then, there it is fresh off the grill – well, it just screams of summer and relaxed backyard meals to me. So, by the time May rolls around, I am ALL about the grilled meat recipes. Oh yeah, bring on the BBQ!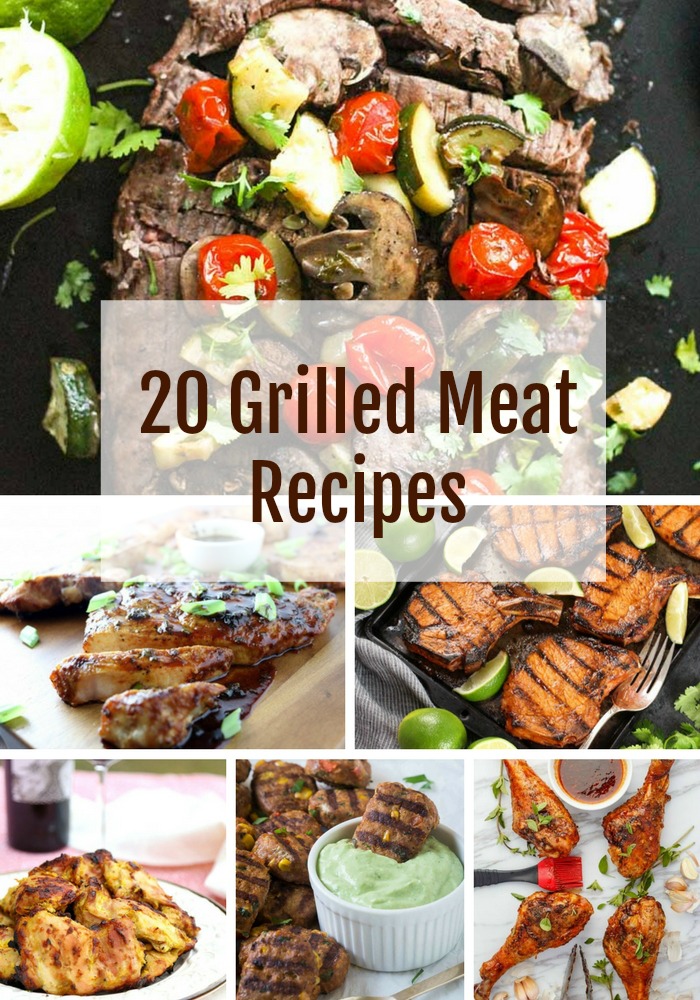 Check out these grilled chicken recipes too!
GRILLED MEAT RECIPES