Easter is right around the corner so I've pulled together some of my favorite DIY Easter Baskets and Treat Holders here to share with you.
When I was little, I had the same Easter basket year after year. It was pretty, old fashioned looking and well, a tradition. Is it the same for you or do you get a new Easter basket every year?
DIY Easter Baskets and Treat Holders
One year I was at my sister's house for Easter and of course, my basket wasn't there. So, my sister made me a basket. You don't know how big a deal this is. My sister is a self-proclaimed "non-crafter" and really never makes anything.
But it was the first year after my parents split up and the first time I had spent Easter away from home and she knew it would mean a lot to me. I still have that basket. It's not just a basket – it's a reminder of being loved.
If you want to gift someone special with a handmade basket they will treasure too, be sure to check out the options below. I've included some treat holders that are perfect as table favors or for dropping off on people's doorsteps as a special surprise.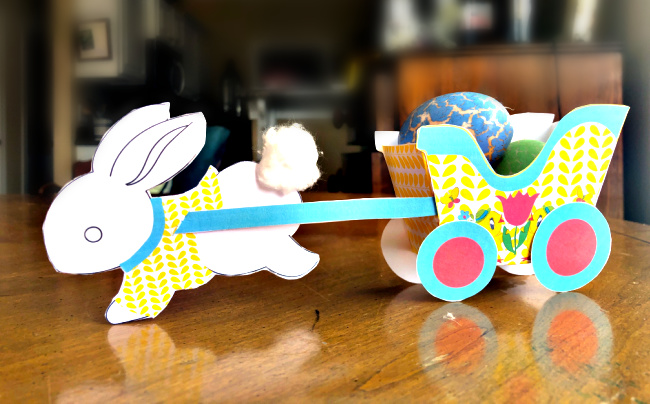 Easter Bunny Cart you can fill with treats of your choice from Creative Cynchronicity
Easter Bunny Candy Holder Out of a Liquid Laundry Detergent Bottle from Muslin and Merlot
What are your Easter basket traditions? Do you use the same ones year after year or make/buy new ones every time?