A Sailor's Valentine is a term used to describe a piece of artwork made out of seashells, used basically as mosaics to create a design.  It is said that these works of art got their name from a tradition back in the 1800's where sailors would collect seashells during their long voyages on whaling ships and pass the time aboard ship by creating designs out of the shells for their loved ones back home. 
More recent research suggests that it actually was more likely a cottage industry in Barbados and that sailors would visit these artisans to order the shell designs to take home to their sweethearts. Whichever story is correct, this art certainly evokes ideas of romanticism.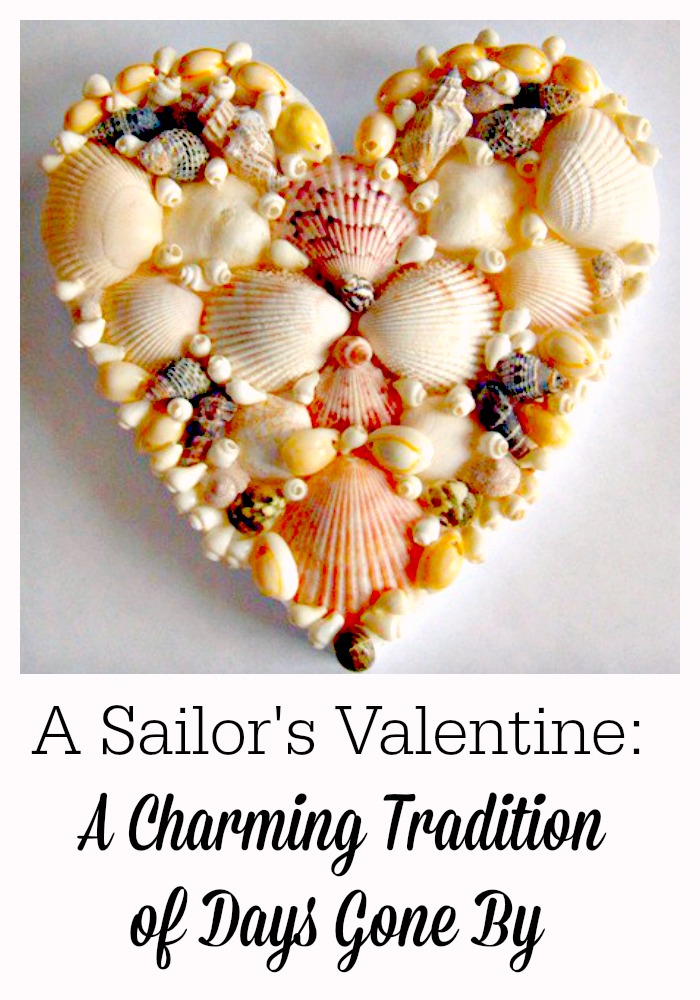 There is often a symbolism attached to Sailor's Valentines.  These works often incorporated hearts to symbolize love, a compass rose to symbolize coming home, an anchor to symbolize the sea, and more. 
I used a Styrofoam heart shaped form to create my Sailor's Valentine.  I didn't try to create any special symbols within the design because it was forming a heart overall but I did use some very special shells.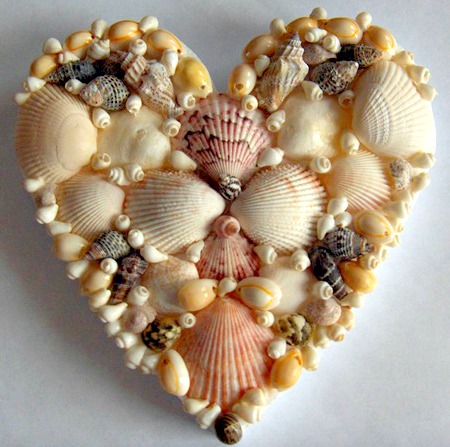 How a Sailor's Valentine Became the Ideal Tribute to my Father
When I was a child, my dad and I liked to spend a lot of time together doing things in nature, one of our shared interests. We would go hiking, looking for rocks and minerals, and collecting seashells on the beach. No one else in the family was very interested in these types of activities so it became precious father-daughter time.
We'd go out for hours on end and as we wandered through the forest, combed for shells along the beach, or hiked the park trails, we'd talk and talk. These were treasured moments that I think about fondly all the time.
The shells I used here were ones my dad and I collected together that I have saved all these years and I finally decided that this would be a lovely way to display them in my dad's memory and in memory of those beloved moments. It's one last Valentine to a very special man. Love you Dad!