14 Ways to Organize Ribbon
Here are some more great craft room organizing tips – 14 fabulous ways to organize ribbon!
Use tension rods between table legs!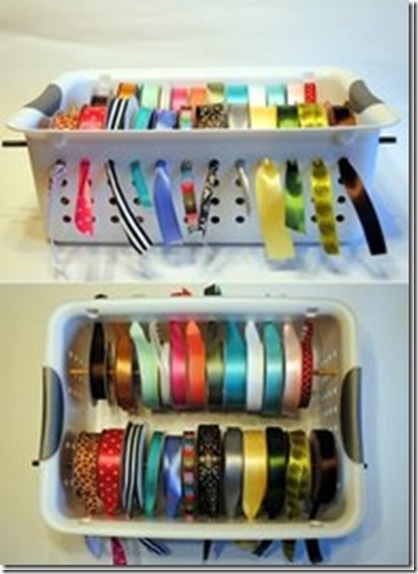 Hang from rings with slot tabs!
Store them on cards in drawers.
Wrap them around craft sticks and store them in clear jars so you can see how pretty they are!
Wrap them around cards (template available) and store them in baskets.
Use curtain rings and hang them from a curtain rod or yardstick.