We haven't really had any snow yet this year. There were a few flakes here and there but nothing that stuck to the roads or anything. But living in Canada, I know it's inevitable. That's why it's so important to be prepared for safer winter driving. After all, a safe winter is a happy winter.
You might think these tips are "too much work" but take it from someone whose life was changed because of a car accident – it's all worth it. A few minutes now to safeguard yourself, your family, and others on the road can mean so much more in the long run.
10 Tips for Safer Winter Driving
1. Slow down, slow down, slow down. Many of the accidents I see out my front window (I live on a super busy street!) and hear about on the news could have been prevented if people had simply adjusted their driving for the weather.
No, you can't continue to drive as fast or follow other cars as closely as you usually do. You need to have extra time to react when road conditions or visibility are poor. This means you need to allow extra time for getting where you need to go!
2. Get snow tires! From the research I've seen, the second biggest reason for winter car accidents (collisions or going off into a ditch) is not having snow tires.
All seasons really aren't sufficient under winter conditions. I can't tell you how many times people's cars get stuck and fishtail off into the side of the road in front of my house because they are relying on all seasons.
3. Make sure your tires are properly inflated. Tire inflation will vary according to the temperature (so, for example, parking in a warm garage and then driving out in the cold can cause changes in your tire pressure). You need to check them regularly especially in winter – I do it at least every 2 weeks in full on winter weather.
4. Check your vehicle's fluid levels. Make sure you've got the right kind of windshield washer fluid for winter. It can be downright scary to be driving on the highway and have the big truck in front of you spray your windshield with dirty snow and ice and not be able to properly clean it off.
5. Look at your windshield wipers and make sure the blades are in good shape. If they're cracked or looking worn, you should probably just go ahead and replace them now. Again, it's not good to be on the road and have them fail you then.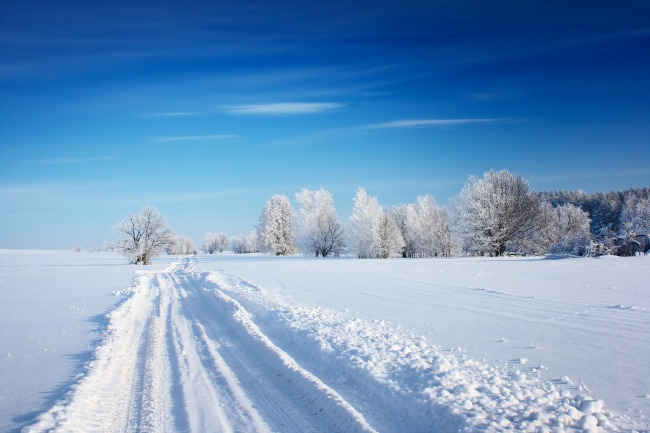 6. Try to keep your car topped up with gas. You don't want to run out on a cold snowy road in the middle of nowhere.
7. Clear your car of snow as thoroughly as you possibly can. It is not safe to simply clear enough space for you to see. You also need to clear as much snow as you can from the hood, the roof of the car, and the bumpers.
If you don't, as you travel and your car warms up, large pieces of snow/ice can come flying off your vehicle and obstruct your vision or that of other drivers.
8. Be extra careful about pulling out into traffic or in a parking lot where there may be large snow bank blocking your view. Please remember to also watch for pedestrians (especially children who tend to be shorter than adults) in these areas.
9. Have a pair of sunglasses handy in your car. The glare from the snow can really strain your eyes and make it tough to see.
10. Make sure you have your phone with you and that it's charged. It's a great idea to carry a car charger with you as well so that you can call for help if you need it. Please please please do not use it while driving.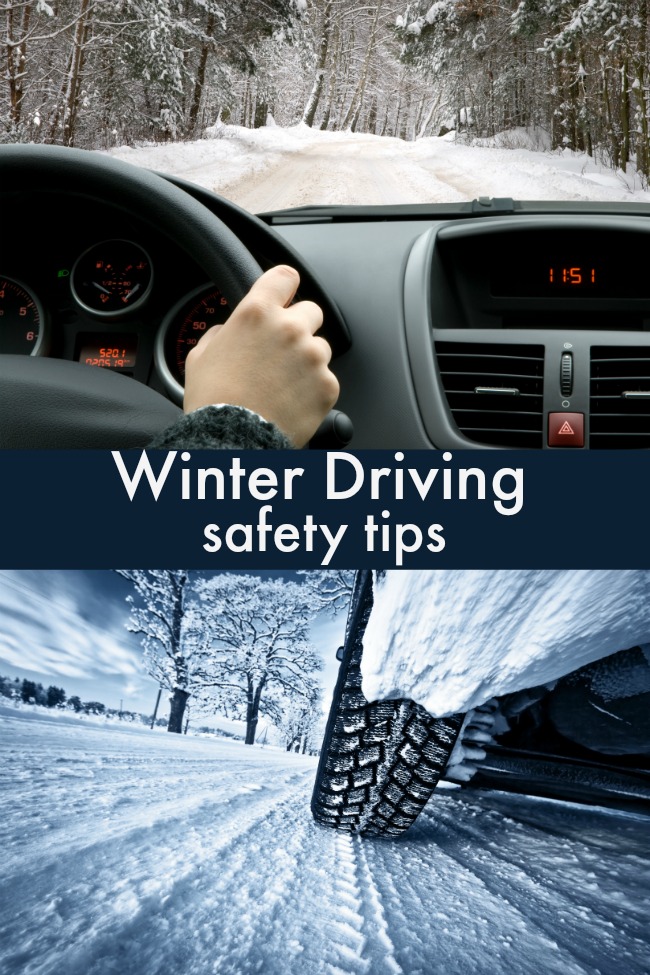 One extra tip: along with protecting yourself and your family with good automobile insurance and these 10 winter car safety tips, it's important to carry along a fully stocked emergency kit in your car, just in case.
What to Put into a Car Emergency Kit
Take it from someone who has been in a serious life-altering car accident before – all of this is definitely worth it.