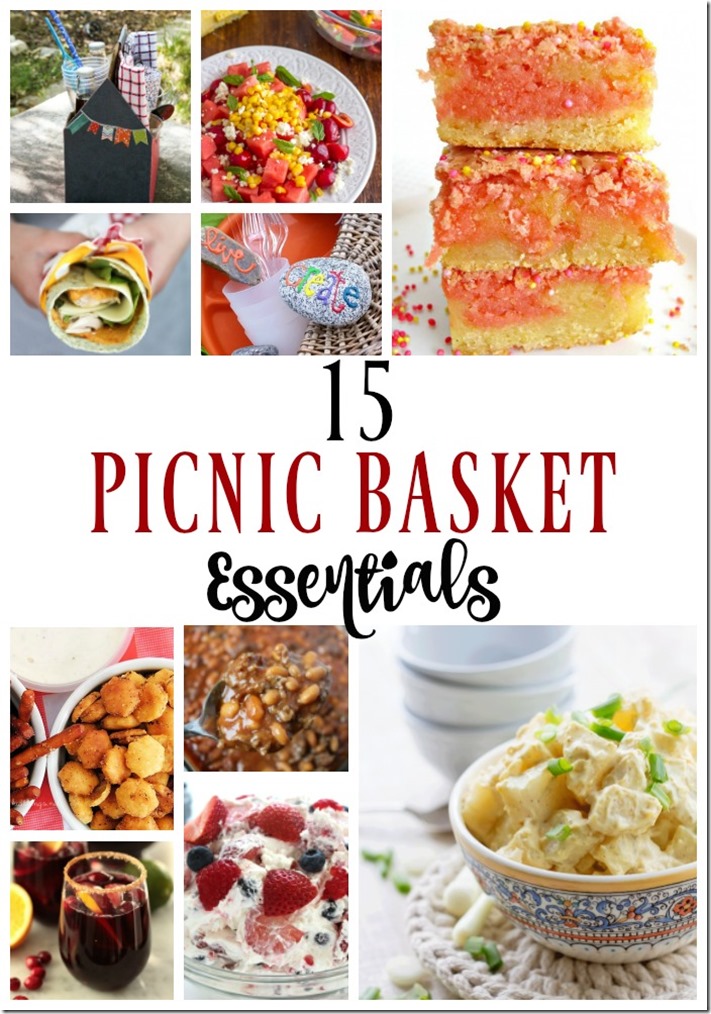 I adore picnics. There is just something about eating out there in that fresh air! I want the adorable blanket on the ground, the beautiful wicker basket, the trendy mason jar drinks with striped paper straws in them – the whole clichéd thing. It just makes me smile, so I want it all. Picnics on the beach, at the park, or even just in my own backyard, I love them all. These picnic basket essentials from some of my favorite bloggers will get you all ready for your next fun foray into outdoor eating too.
A Word Rock Picnic from Me and My Inklings
Berry Cheesecake Salad from Cincy Shopper
Best Baked Beans from Baking With Mom
Black Currant Lime Sparkling Sangria from Lydi Out Loud
DIY Weighted Drop Cloth Picnic Blanket from Dukes and Duchesses
Easy DIY Utensil & Napkin Carrier from Dear Creatives
Homemade Coleslaw from Raking in the Savings
Instant Pot Corn On The Cob Wrapped In Bacon from Recipe This
Roasted Red Pepper Turkey Wraps from My Organized Chaos
Seasoned Baked Pretzels & Crackers from Our Kid Things
Shooter Sandwich from The Starving Chef
Spicy Mustard Potato Salad from Bunny's Warm Oven
Strawberry Lemonade Bars from The Monday Box
Strawberry Shortcake with a Touch of Victorian from My 3 Little Kittens
Watermelon Cherry Salad with Feta from Happy Foods
Here are some of my favorite picnic recipes and ideas from right here on Creative Cynchronicity too:
This Tortellini Pasta Salad recipe makes an appearance at many family functions because we all ask for it – that's how good it is!
A refreshing drink is always a welcome addition. Try this Sweet Cucumber Green Tea or Watermelon Lime Iced Tea.
Food on a stick is always a hit. You could make this Easy Caprese Salad or Cobb Salad or S'mores on a Stick.
Spice things up a bit with this delightful Spicy Coleslaw.
We adore this Bacon Cheddar Macaroni Salad and go through bowls full of it nearly every week during the summer!
And even the veggie-haters in our house go back for seconds of this Broccoli Cauliflower Salad.
Finally, make a Reusable Sandwich Wrap for each person in the family. They're pretty and eco-friendly!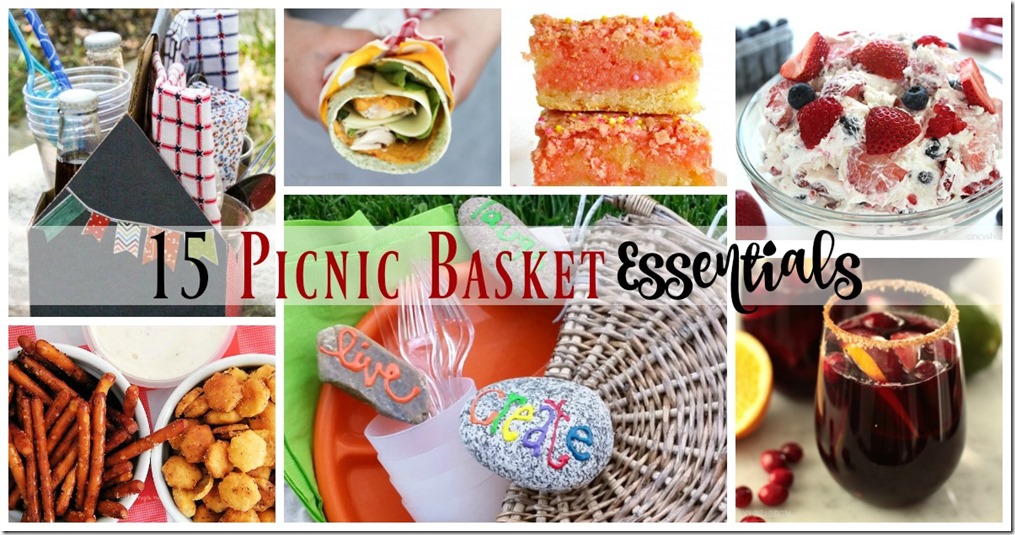 What are your favorite picnic ideas? I'd love to hear your recipes, crafts, or organization ideas so I can get my next picnic ready to go. Share them in the comments below!