This past week was a fun-filled one! We took our guest from Alberta to some of our favourite places. Sparta, Winter Wheat, Mackie's in Port Stanley, and even ventured over to Port Huron, Michigan for some Bob Evans and Cracker Barrel! Our movie last week at Stars and Strollers was Incredibles 2. I'll be honest, The Incredibles aren't in my top 10 list for favourite Disney movies. I'm definitely more of a Disney princess fan but it was a fun movie and just what you'd expect from that series. This week, we're going to see Antman and the Wasp. I can't wait!
How is your summer going? I'd love to hear about it in the comments below.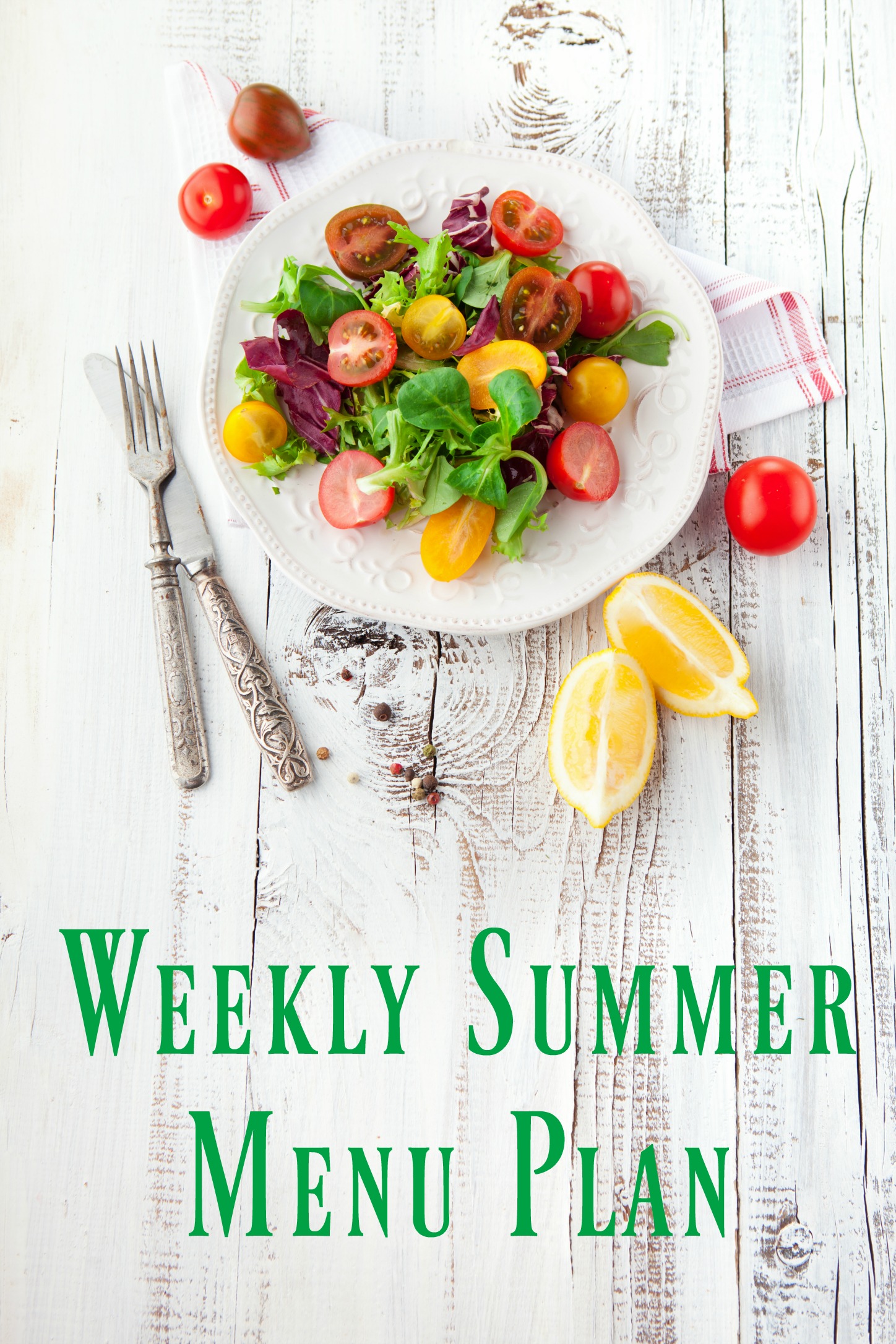 So, on to this week's meal plan:
WEEKLY MEAL PLAN
YOUR GUIDE TO THE MEALS IN MY MENU PLANS:
FF = FREEZER FRIENDLY
SC = SLOW COOKER
MF = MEAT FREE
PLO = PLANNED LEFTOVERS
MA – MAKE AHEAD
BBQ – GRILLED FOOD
I'm normally also planning extra simple meals on Saturdays and Sundays so that we truly can take a Sabbath and spend some time focusing on family and fun!
Weekly Summer Menu Plan
Monday
Sweet tea marinated pork chops, (BBQ), spaetzle (German egg noodles), corn, green beans
Tuesday
Grilled lemonade chicken, (BBQ), grilled foil packet potatoes, roasted butternut squash and broccoli
Wednesday
Korean style flat iron steaks (Supperworks) (FF) (BBQ), German potato salad, (PLO), bacon-cheddar macaroni salad, (PLO), coleslaw (PLO)
Thursday
Beercan chicken, leftover side dishes from yesterday
Friday
Potato and Spinach Frittata (MF), tossed green salad
Saturday
Super simple meal: Bacon Caesar burgers (FF), raw veggies with ranch dip, fruit cup
Sunday
Super Simple Dinner: Red wine garlic butter marinated beef roast, roasted sweet potatoes and Brussels sprouts
Looking for some super quick and easy meals? Check out these delicious 15 minute main dish recipes.
Save time and effort with 20 Easy Meals Using Rotisserie Chicken
Here's a full 30 days worth of quick, easy, and inexpensive main dish ideas here.
You can find more of my menu plans here.