You know, we haven't had a bad winter, but still, it's that time of year when I start dreaming of spring. I love using frozen vegetables for my meal plans during the winter. They are picked at their peak and flash frozen quickly so they are quite nutritious. And, for most vegetables, I don't mind frozen. (I have a few exceptions – they just have a different taste or texture to me).
Still, I'm counting down the days to more fresh, local produce being available. If anything, I think that's what I miss the most during winter! Well, that and sunshine! What about you? What are you looking most forward to this spring?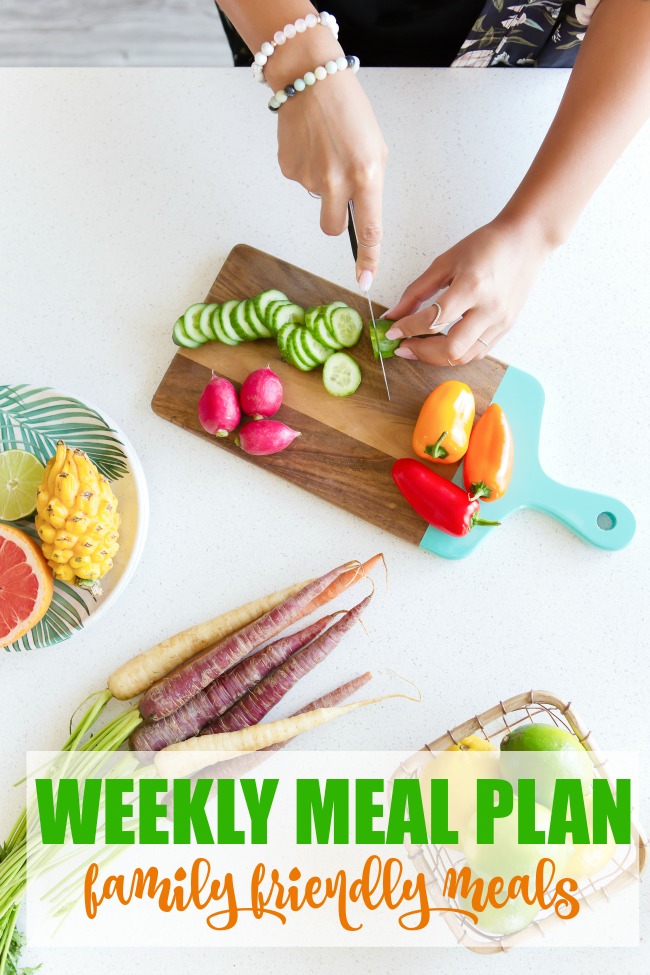 WEEKLY MEAL PLAN
Monday
Cottage pie loaded with veggies (shepherd's pie to some), dinner rolls
Tuesday
Poppy seed chicken with rice, broccoli, carrots
Wednesday
Zero points Weight Watchers chili, cornbread
Thursday
Stir fried chicken and veggies served over Udon noodles
Friday
Meatless since it's Lent: Neapolitan pasta casserole, tossed green salad, garlic bread
Saturday
Instant pot pork chops, egg noodles, peas, yellow wax beans
Sunday
Lemon garlic roast chicken with roasted potatoes, carrots, and Brussels sprouts
What are you having for dinner this week?
For More Meal Planning Ideas:
Looking for some super quick and easy meals? Check out these delicious 15 minute main dish recipes.
Save time and effort with 20 Easy Meals Using Rotisserie Chicken
Here's a full 30 days worth of quick, easy, and inexpensive main dish ideas here.
Remember that if you're looking for new plans or perhaps aren't that fond of the ideas in the current plan, you can simply go through the archives for my previous meal plans. 
And check out more meal plan ideas over on Menu Plan Monday at Orgjunkie.com