Here are some fun ways to repurpose old (or new!) cookie sheets into handy magnetic storage. Turn empty wall space into storage for all kinds of objects in your kitchen, office, and craft room.
Hang 'items such as craft paints upside down under a shelf!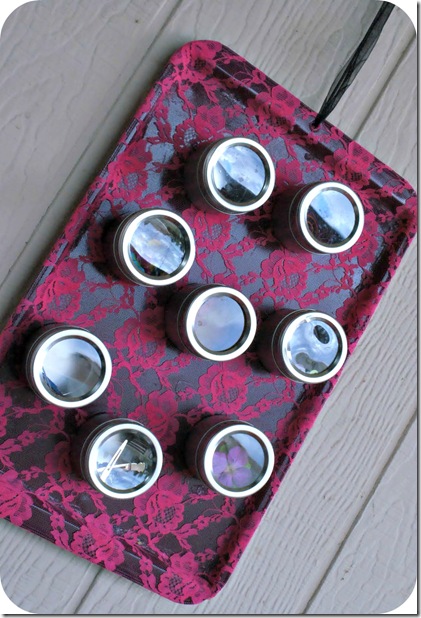 Organize spice jars filled with buttons, beads, brads paper clips, or other small items!
Recycle soup cans into pen, marker, pencil, and paintbrush cups. These could be good for storing upside down glue bottles too!
Aren't these great ideas? Do you have any others to share with us?