I'm so excited to announce that my Basic Paper Quilling 101 post has been named one of the Top 100 Paper Crafts of 2016 on All Free Paper Crafts. This has long been one of my top posts on Creative Cynchronicity for bringing traffic to my site and is something near and dear to my heart. I have been doing paper quilling since I was a young girl back in the 1970s and continued creating even once it was no longer in fashion. It makes me incredibly happy to know that there are others out there interested in this craft as I so hope it is one that is kept alive for generations to come. And of course, it's a great honour because I know that All Free Paper Crafts is a respected site featuring top level projects.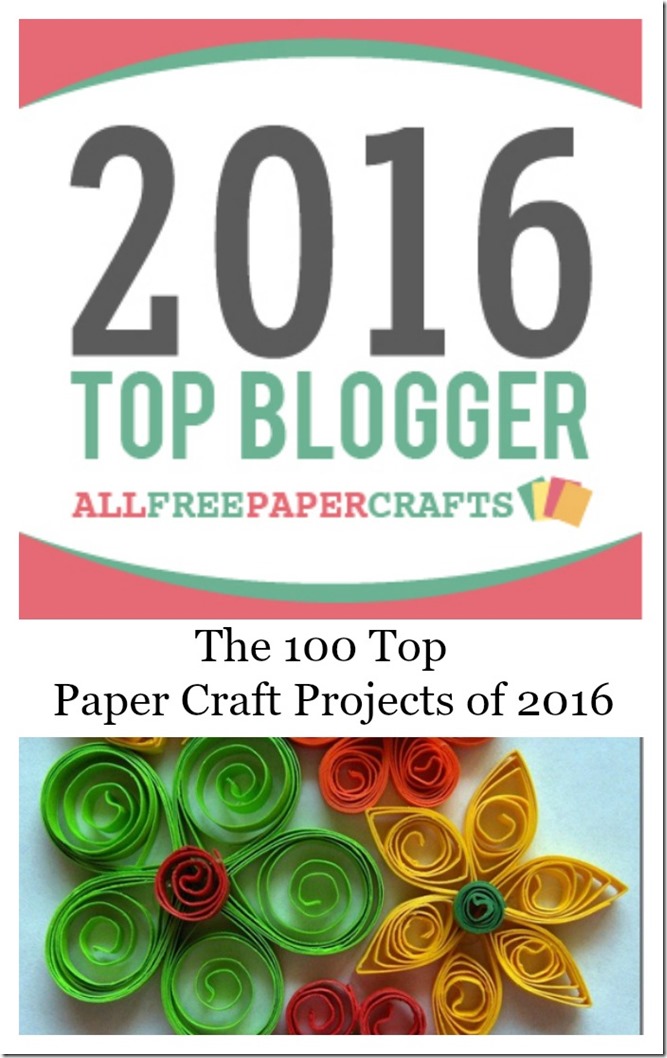 You can check out my paper quilling 101 post here (I promise – it's really easy!) >>>https://creativecynchronicity.com/2010/08/paper-quilling/
You can check out the full list of 100 Paper Crafts of 2016 here >>> http://www.allfreepapercrafts.com/Miscellaneous-Paper-Crafts/The-Top-100-Paper-Crafts
And I'd love to hear from you in the comments – what kinds of other paper quilling projects or tips would you like to see me share here on Creative Cynchronicity? Are there any other paper crafting projects you'd like to see in the year to come here? Let's chat!