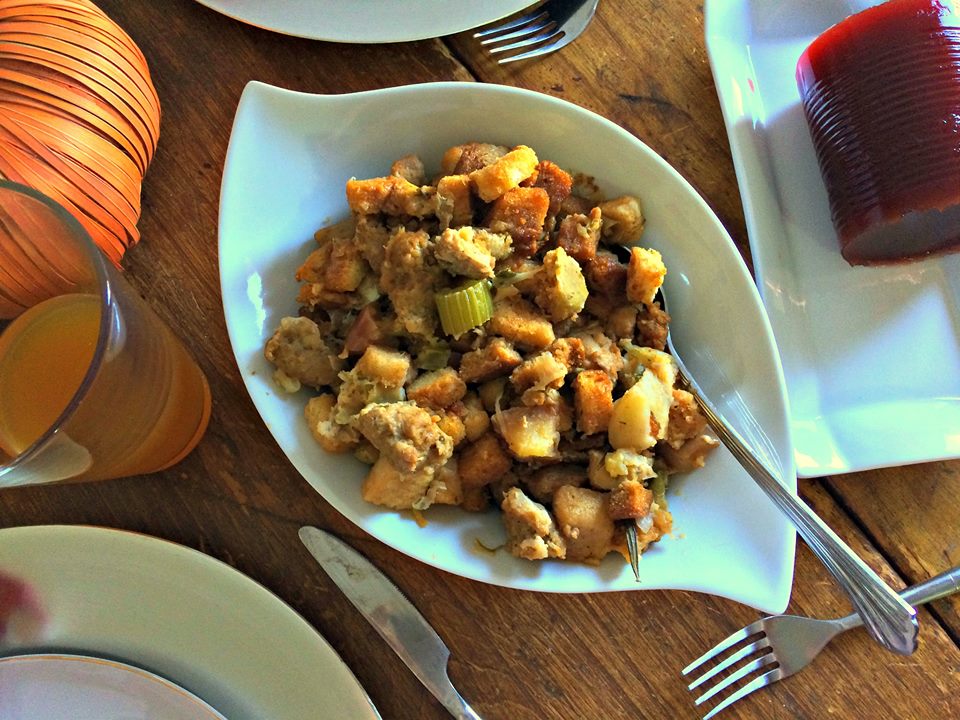 It's Day 6 of our 12 Days of Thanksgiving and today my daughter is bringing new life to an old standard over at Gagen Girls.
Stuffing had never been Sam's favorite, so she stepped up its game with the addition of sausage and apples. The heart-warming, earthy flavors of fall are sure to be a crowd-pleaser this holiday season. This layering of flavor, complete with hearty vegetables and herbs, have now made stuffing her must-have Thanksgiving dish!
Check out the recipe for this delicious Thanksgiving side dish here and make sure to come back every day for the rest of the 12 Days of Thanksgiving. Don't worry if you missed a day, just grab it from the linky below.
Happy Thanksgiving, everyone!