The last day of school is just around the corner. (I realize for some of you, it is already out for the year!) That's right folks, school is almost out for the summer and it's time to celebrate. There are many fantastic ways that you can welcome the summer break with the kids. All it takes is a little creativity and excitement. These Last Day of School Celebration ideas will get you started with some simple and inexpensive activities sure to kick off your summer with a bang!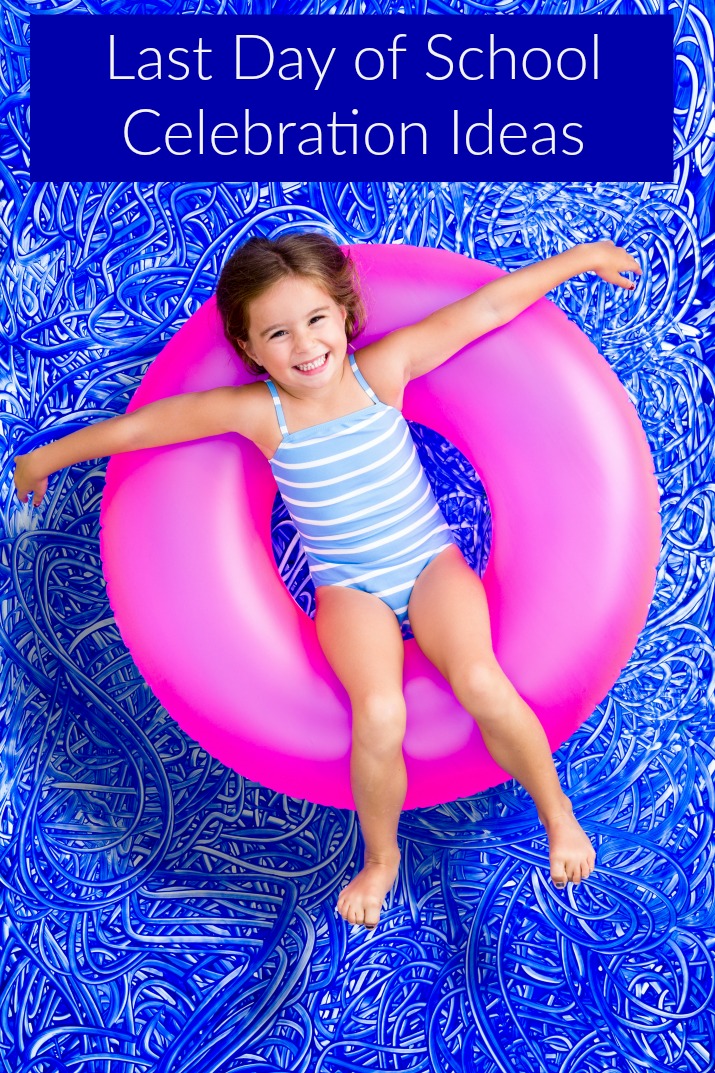 Last Day of School Celebration Ideas
Throw a Party
Have a neighbourhood welcome to summer party in your backyard. Have an ice cream bar, water activities and even a BBQ. The possibilities are endless, just make sure that you send out invites well before the last day of school.
Have a Water Fight
Fill up a bunch of water balloons and prepare the water guns because it's time for an epic water fight. Make it even more fun by ambushing the kids when they step off the bus or come up the driveway. Water fights are a great way to celebrate the start of summer.
School Pick up Party
Show up at the school at the end of the last day with fun banners, balloons and popsicles. As soon as they step out of their classrooms and see you, your kids will be super excited to get home and get summer started.
Useful Gifts
Compile a basket full of useful summer gifts. Choose things like a kite, chalk, water balloons and snacks. You can pick up most of these at your local dollar store. Present the basket to the kids when they arrive home and start using its contents right away! This makes a fun gift to give to a neighbour or even your child's teacher too (if you know they are parents as well).
Send Lunch Notes
Make lunch on the last day of school fun and exciting. Send the kids with their favourite foods and snacks and include a cute note to let them know how thrilled you are to spend some time with them this summer. I sent my daughter Sam a lunch note every single day that she went to school (we have scrapbooks filled with them now!). But on the last day of school, I made it extra special, often revealing a surprise that we would be doing during the summer to really get the excitement going.
Let There be Cake
All celebrations are made better with a delicious cake. Bake or buy a yummy cake or cupcakes to enjoy when the last day of school is over. Bonus points if you blow out candles to signify the end of the school year and the start of a wonderful summer together.
Summer is coming and it's time to start planning your end of school celebration. The sooner you can start creating fun summer memories, the better. Get creative and remember, the last day of school is a big deal, especially for your little ones because not only does it mean that summer break is here, but that it also means that they have graduated on to a higher grade. Remember, for the most part, you only have 18 summers with your child. Why not make each one of them special?