When you close your eyes and think of spending time out in nature camping I bet you're not thinking of how costly it has become. There are not as many free or cheap places to camp anymore. So how do you find them? I remember when I went to university in Arkansas, there were a few roadside free camping spots but I haven't been sure of how to find them since then. So, I consulted some of my travel blogging friends who have traveled and camped extensively. These are the tips and tricks to find free or cheap camping spots that I gathered.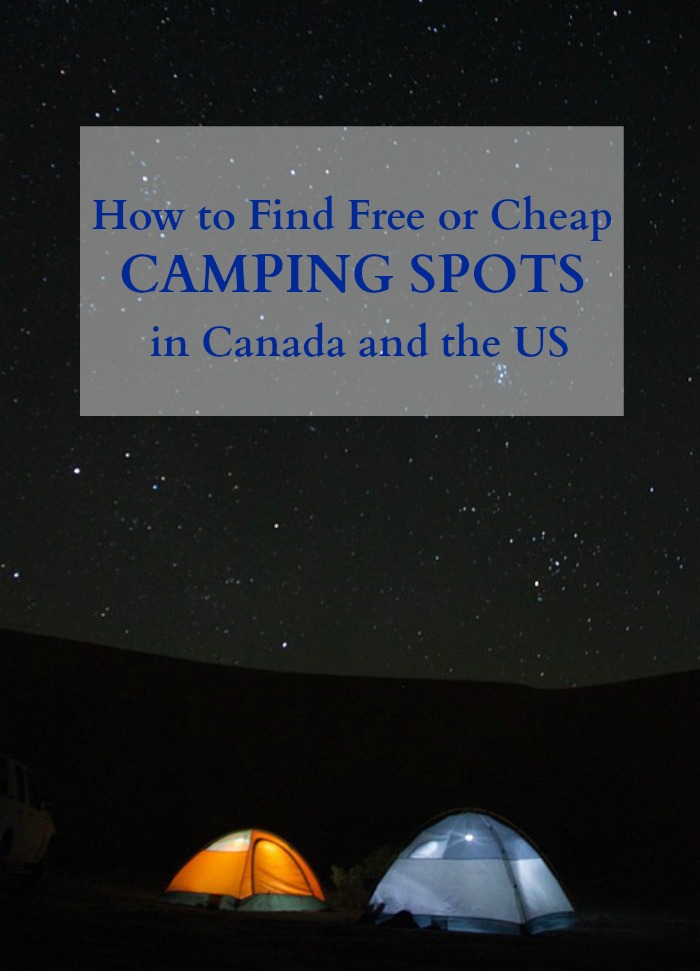 How to Find Free or Cheap Camping Spots
Boondocking
When you stay off-the-grid or not at a commercial camping spot with hookups it is called boondocking. In most states boondocking is legal and a part of the camping culture. When you are out driving and see an RV parked next to a river bank or a lake without a hookup place in sight, this is boondocking, or dry camping. The further you venture into wilderness or down the coast, the more common boondocking is. Home is where you park it and parking can oftentimes be free.
Dispersed Camping
Dispersed camping is a strange term that just means camping outside of a designated spot. Permits are required in some national parks and national forests, but for the most part, you can pitch your tent as far back as you can hike. It is the same as boondocking but without an RV. It is also free and the spots for you to choose from are limitless with the over 400 national parks in the US alone!
This website can help you find free camping sites in Canada and the US – FreeCampsites.net
Bureau of Land Management (BLM) and State Forest Land
There are many different entities that own land that you can camp on from National Parks, State Parks, National or State Forests, and the BLM. Commercial campsites like KOAs tend to be the most expensive at $45-75 a night, but they do include a lot of amenities with that price tag. National Parks and State Parks come in on average $30-55 a night depending on where in the US you are camping.
Your best bet to finding a cheap camping spot is to search if there is BLM land in the state you want to visit. A BLM camping spot can be as low as $5-15 a night! State and National Forests are the next affordable at $10-20 a night. Bring cash as you must leave money with your camping ticket at the entrance of the campground. With the low cost to camp do not expect potable flush toilets or any amenities at the site. That's ok, you can bring what you need. This is what we call rustic camping.
For instance, camping at Yosemite National Park costs between $25-50 a night depending on the season and which campground you choose. The Merced River runs alongside the road into Yosemite and down the mountain. There are a few free boondocking spots along this river. Just outside the Yosemite gates are both National Forest campgrounds and a BLM campsite which run $10-25 a night. You can stay for up to 14 days which makes it much more affordable.
Crown Land in Canada
In general, you are allowed to camp and hike for free on crown land in Canada if you are a Canadian citizen or resident. Non-residents may need a permit in some areas and there is a small fee attached to this. Check online to find the specific rules for the province you're traveling in as these can vary from one to the next. For example, in BC you can only camp for 14 consecutive days while in Ontario the limit is 21 days per year for any one site. Be sure to check on other policies as well before fishing (you will most likely need a permit) and before building a campfire. Remember that crown land is generally quite remote and unattended.
50 Free Places to Camp in Ontario
Visitors' Centers Are Your Friends
You can spend time researching boondocking spots in your state or you can go to the closest National Park or State Forest Visitor's Center. They have a wealth of knowledge from open and available camping spots, to hidden boondocking locations, and also to BLM and forest campsites. You can ask if permits are needed where you want to camp and how the conditions are at that time of year. Don't be afraid to ask as these park stewards have a great deal of expertise when it comes to where to camp for free or cheap in your state.
These two websites can also be valuable resources in finding free RV parking/camping locations: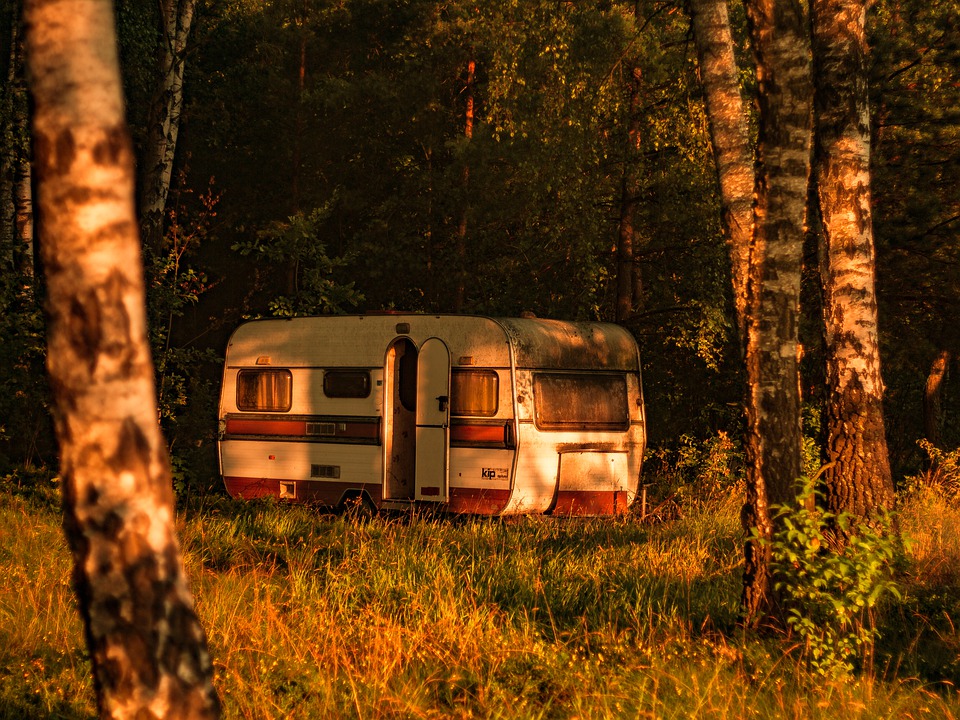 Some Walmart Stores Provide Overnight RV Parking
This blew my mind! Apparently, at least in the US, there are some Walmart stores that will allow you to park overnight. Now, clearly if you're going for the camping experience, this isn't exactly the way to do it. But, if you need a spot to park for the night along your travels to your ultimate destination, this could be helpful. You can find a directory of these locations here. Of course this will be a dry camping site with no amenities at all. It's always a smart move to double check with the store manager before staying at a Walmart even if they are on the list. They may just have changed their policies too recently for the website to be updated yet.
Other Places for Free RV Camping
Casinos – Casino Camper.
Truck Stops – Truck Stop Locations.
Wineries, farms, and other agri-tourism sites – Harvest Hosts
If you're going to be camping rough with your RV, you're going to need to ensure that you have plenty of water and you'll need to rely on your generator. You'll also need to locate a designated site to dump your waste. This website is very helpful for that: rvdumps.com
I am past my days of sleeping on the ground in a tent but I still have dreams of traveling around pulling a trailer, wandering as the wind takes me. This resource is going to be perfect then! Have you ever camped for free?
You can find some more camping tips here.