I've shared with you before my love of Loblaws and the many resources they provide to help customers learn more about healthy eating and I'm so happy to partner with them to bring you this sponsored content so you too can learn more about healthy eating to boost your immune system. Specifically, as a member of the #LoblawsFluCrew, I am learning more about how to help protect myself and my family from the flu.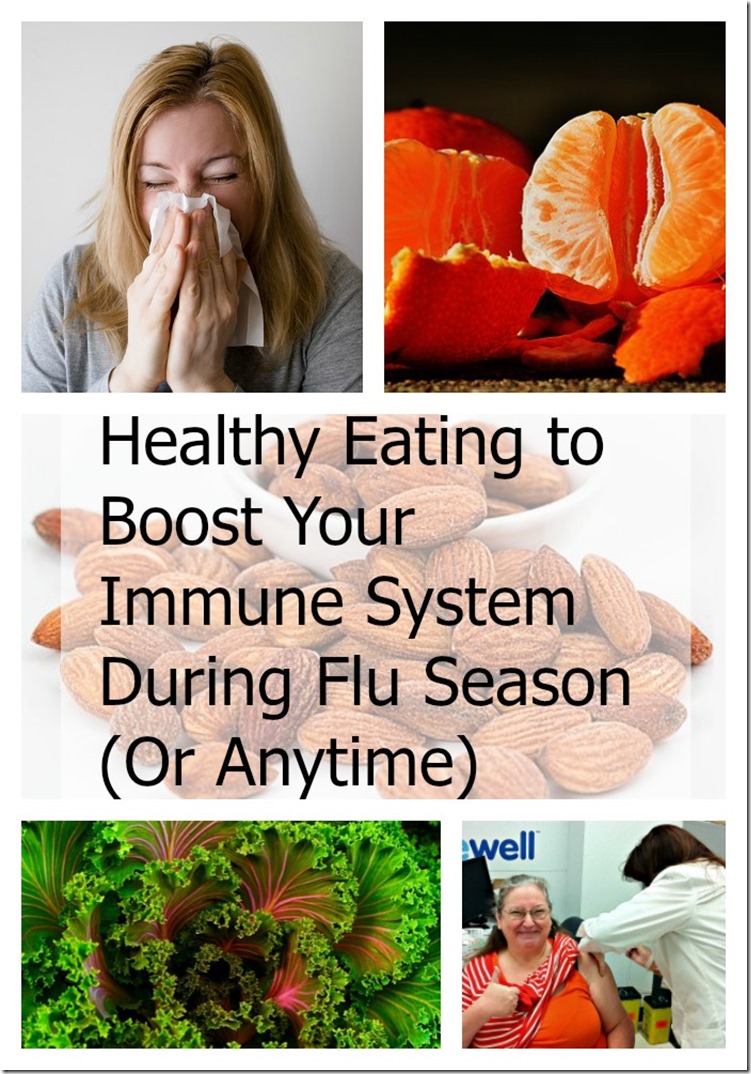 Previous posts on this topic:
You may have read before about my previous visit to the Loblaws dietitian. This is a resource that many people I have talked to have never heard about and yet it's so incredibly valuable! You can make an appointment with the dietitian for free and make use of his/her services for so many different needs. In this case, the dietitian can provide you with all kinds of information about boosting your overall general health and immune system so you can be as strong as possible in your fight against the flu.
Two of the main things we discussed were:
How to make changes in your diet without feeling overwhelmed and without your family raising a stink about it

How to stock your pantry for healthier eating/cooking with ease
At this time of year when there is a spike in flu cases, it's so important to stock up on foods containing nutrients that contribute to good overall and immune health. Obviously, it's really important to make healthy food choices all year long, but at this time of year, ensuring that your body is getting specifically what it needs for good health can help protect you from colds and flu.
Stock your pantry with foods such as:
Beans, legumes, and lentils – You can use dried or the canned type with no added salt. These are a great source of protein which helps build and repair body tissues and antibodies. Tip: Toss them into soup, salads, and pastas or puree and add to dips and smoothies.

Canned and TetraPak Soups and Vegetables – Vitamin A, found in beta carotene (think carrots, sweet potatoes, and butternut squash) have been shown to help maintain immune function. Tip: Stir sweet potato, carrot, or butternut squash soup into stews or add to smoothies. Chop up or puree vegetables and add to dishes such as meatloaf or mac and cheese for an extra boost of nutrients.

Canned (no sugar added) and Dried Fruits – Citrus fruits are an excellent source of Vitamin C, an antioxidant important for the maintenance of good health. Add to salads, cereal, smoothies, trail mix, overnight oats, or just have as a snack. You can also add them to quick bread recipes, chicken or tuna salad, and dishes such as meatballs and meatloaf.

Canned fish packed in water with no added salt – These contain protein which helps build and repair body tissues and antibodies. Tip: serve on sandwiches or add to pasta salads or hot pasta recipes.

Whole grains such as couscous, quinoa, whole wheat pasta, and brown rice – They contain B vitamins which help to maintain overall good health.

Seeds, nuts, and nut butters – A good source of Vitamin E which is an antioxidant important for the maintenance of good health and zinc which can help maintain immune function. Tip: Add nut butters to smoothies or oatmeal. Use nut butters on sandwiches or simply snack on the nuts and seeds. These are also a great addition to salads and I really like nuts in my chicken salad sandwiches too.

Skim milk powder – Another great source of protein. Tip: Add to smoothies, soups, meatloaf, and other recipes for a boost of protein.
By stocking my pantry with these items, I am always prepared to make something quick and delicious that is packed with nutrients to help boost my health and my immune system. These items can be added to other fresh meats and produce or used on their own. Being prepared with on hand items and ideas, I am ready to tackle healthier eating for myself and my family.
Speaking of my family, with the help of the Loblaws dietitian, I've learned strategies for getting them on board with healthier eating as well. First rule – take baby steps! Making huge changes all at once can be difficult to maintain and often makes family members more resistant to embracing a new eating plan. We've compromised by ensuring that some of their favourite recipes are on the menu each week along with some new healthier ones. I've also learned how to add some "hidden" ingredients to their favourites! They still taste the same but have a boost of nutrition that my family doesn't know about. Shhhh, it's our little secret!
Lisa, my Loblaws dietitian, also suggested embracing one nutritional goal at a time. With my family, I began by trying to increase our servings of fruits and vegetables. We began making smoothies each morning, placing fruit out where it's more visible for snacks, cutting up veggies and placing them in the fridge where they can be easily grabbed for immediate munching, and serving more soups, salads, and casseroles with (sometimes hidden) lots of fruits and vegetables in them. It's a great idea to try ingredients of different colours and textures, adding them to multiple meals to help your family grow accustomed to them. And consider adding a new, unfamiliar food to your diet on a regular basis. You never know what you or your family may develop a taste for!
How do you maintain a healthier diet during flu season? Share your tips in the comments below!