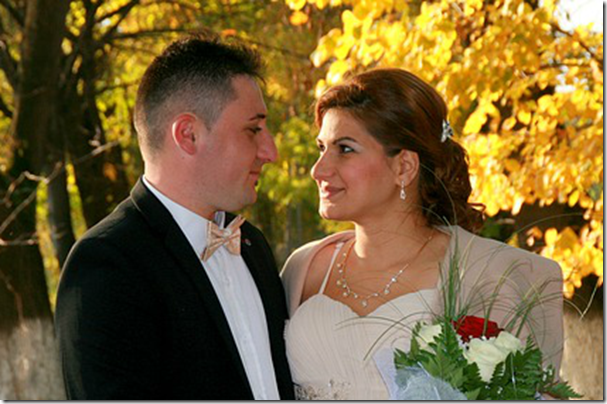 Fireworks, friends being available and beautiful photo opportunities are just a few reasons why an autumn wedding shouldn't be overlooked. If you're deliberating on whether to hold your wedding post holiday season, the Head Wedding Planner at Burnham Beeches Hotel in Buckinghamshire has recommended a few reasons why "I do" might be better said in the autumnal seasons.
Fewer People on Holiday:
Autumn is generally a time to settle down after your summer adventures and catch up with friends. Holding a wedding in autumn will mean you can expect far more attendees and a buzz of constant conversation from your acquaintances catching up after a long summer. Your preferred photographer is also far more likely to be available, not to mention your photos of the day will look so much better with a holiday tan!
Temperature:
Unlike other optimistic Brits holding out for a sunshine filled wedding, if you've chosen an autumn date you will know to expect chillier weather and prepare accordingly. Your clothing choices will be far more diverse, with elegant long sleeved dresses an option, with no fear of overheating in the summer sun. Glam accessories such as faux fur shrugs or even elegant full length cloaks are also fun. Or, if you are blessed with beautiful warm autumn sunshine, it will only be a pleasant surprise.
Colour Tones:
Autumnal flowers such as orange Dahlias and stunning Hibiscus flourish in the crisper seasons. Opt for bouquets, corsages and centre pieces to take advantage of the beautiful seasonal tones.
Candles:
Add some fuel to the fire by striking some matches, a trick guaranteed to warm up even the frostiest of guests. Candles of any size are a great way to set a romantic mood, especially when the evening draws in. If you're lucky enough to bag a venue with a fireplace, you could even invite toasted marshmallows to the party.
Price:
Despite its advantages, you're likely to be in the minority with a wedding in autumn or winter, meaning prices of venues will be significantly lower than their summery counterparts.
Standing handsomely within its own ten acres of private gardens and parklands, Burnham Beeches is an enchanting Georgian hideaway, located in the pretty village of Burnham, a convenient 50 minute drive from London. The historic country house is the perfect setting for a wedding, with its acres of beautiful gardens, stunning white facade, AA Rosette Restaurant, swimming pool and spa, 10 elegant and adaptable banqueting rooms, and 82 fashionable guestrooms.
Burham Beeches Hotel, Grove Road, Burnham, Buckinghamshire, SL1 8DP
For reservations, please call: 01628 429955 or visit: www.corushotels.com/burnham/